Illustrations by Monica Chu
To this day, Doug Herzog '81 swears he's never laughed harder than he did during some of the earliest Emerson Comedy Workshop performances. That's a big statement from the former president of Viacom Entertainment Group, who was responsible for launching The Daily Show, South Park, The Colbert Report, and many other long-running hit television comedies. "I remember just being floored [at] how good it was," said Herzog, a longtime member of the Emerson College Board of Trustees. "It wasn't goofy, amateur college shit. It was really, really funny." Emerson Comedy Workshop—the oldest continually running troupe at the College—is one of 13 comedy groups in which students write, create, and perform new material. Students serious about comedy can major in the country's first BFA in Comedic Arts. And today, more than a year into the global pandemic and on the cusp of returning to life as we once knew it, we're ready to laugh our asses off. "Laughter is so good for us and so healing," said Martie Cook '82, MFA '99, founding director of the Center for Comedic Arts at Emerson. "Whenever there is a huge crisis in the world, comedy comforts us. It makes us feel somehow that it's going to be okay."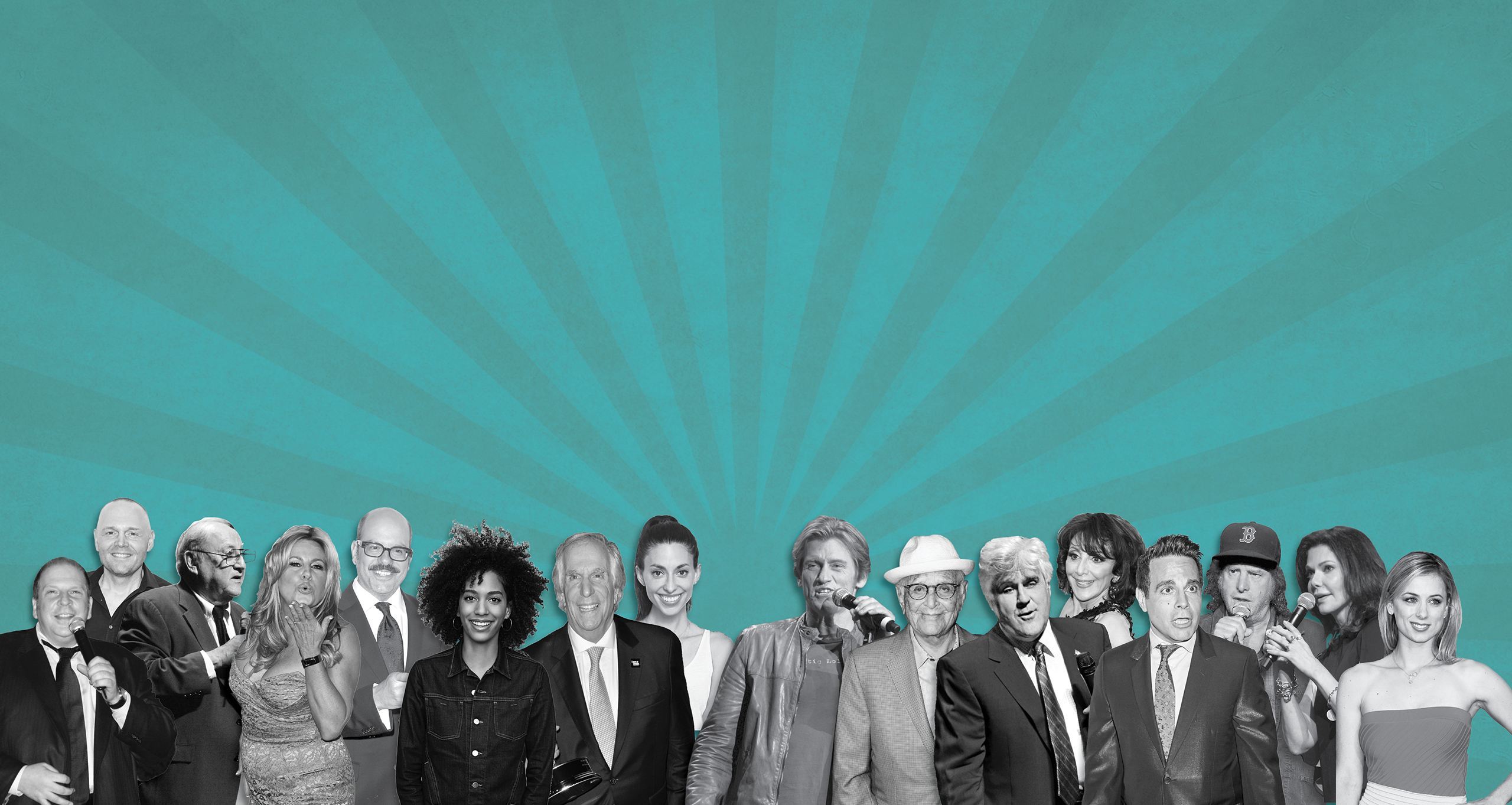 Emerson comedy greats, from left to right: Eddie Brill '80, Bill Burr '92, Bill Dana '50, Jennifer Coolidge '85, David Cross '87, Stefani Robinson '14, Henry Winkler '67, Jade Catta-Preta '07, Denis Leary '79, Norman Lear '44, Jay Leno '73, Andrea Martin '69, Mario Cantone '82, Steven Wright '78, Laura Kightlinger '86, and Iliza Shlesinger '05.
A Long Tradition of Comedy
Emersonians have been making people laugh for years, and TV legend Norman Lear '44 is chief among them. Now 98 years old, Lear recently recalled with fondness his days at Emerson. "I couldn't have enjoyed it more," he said. "I very much valued the school."
In December 1941, Lear was in a rehearsal for the show Two Orphans with Emerson drama professor Gertrude Binley Kay, when someone came running down the building's fire escape to announce that Pearl Harbor had just been bombed. Although he had found a home at Emerson, his studies were interrupted the next year, when he enlisted in the US Army Air Forces.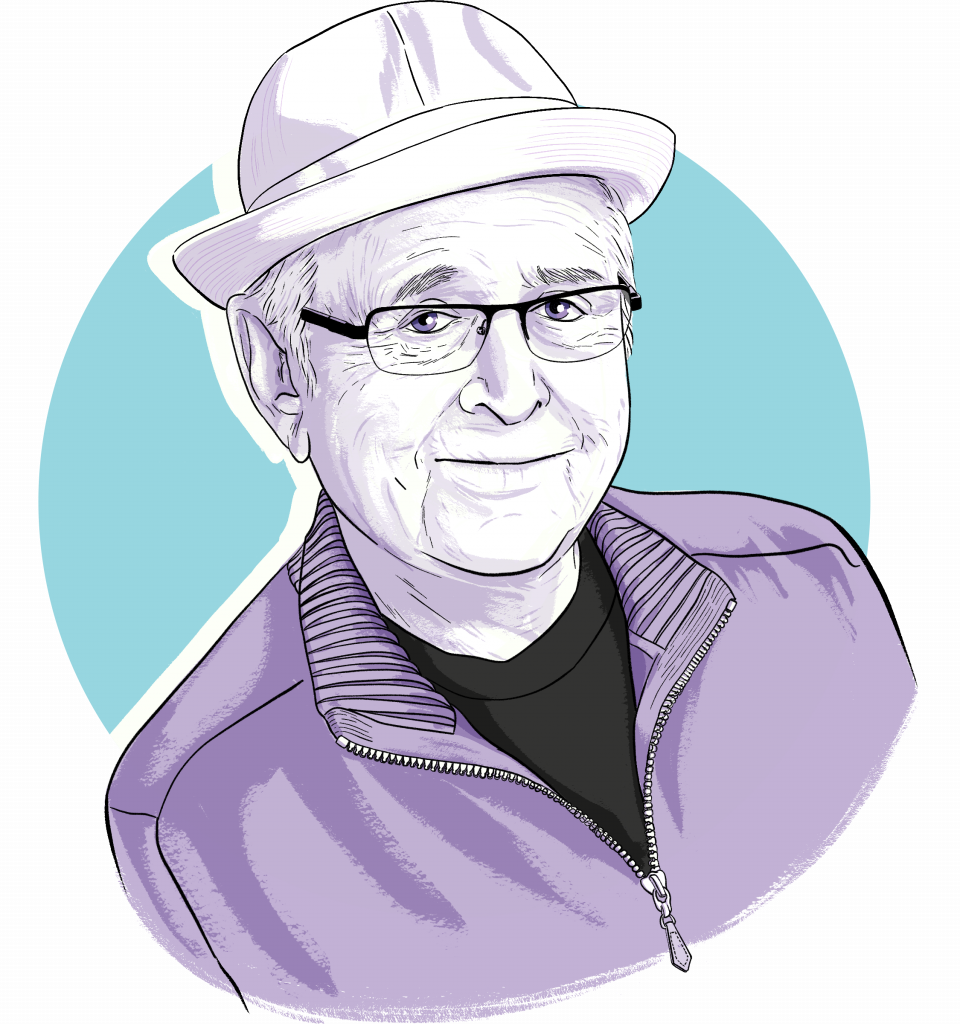 Lear went on to create the groundbreaking television sitcoms All in the Family, The Jeffersons, Maude, Good Times, and One Day at a Time, creating characters who openly addressed issues such as alcoholism, abortion, and the Vietnam War. Comedy, Lear has said, helped convey those taboo topics. "It made it more human," he said in a 2018 interview. "I've never lived a moment where I didn't see humor."
Lear has packed a lot into his years in Hollywood. He published his memoir, Even This I Get to Experience, in 2014, and executive produced a reboot of his 1970s sitcom One Day at a Time. In 2017, he was honored by the Kennedy Center and received a Peabody Award, and, in 2019, he became the oldest person to win an Emmy Award, as executive producer of Live in Front of a Studio Audience: All in the Family and The Jeffersons. Lear has six Emmys, 16 nominations, and was inducted into the Television Academy Hall of Fame in 1984.
"I'm confident that laughter has added time to my life," he said in 2018.
Over the years, he has never forgotten where the laughter started and has returned to Emerson many times—including dropping in on a comedy class via Zoom last year and for a special day in October 2018, when the College honored him with a sculpture on Boylston Place and a scholarship bearing his name.
Playing with the Best
Eddie Brill '80 remembers a particular time when Lear visited the campus. As class president, Brill was invited to a luncheon with the well-known writer and producer and others, and used the opportunity to talk to him about comedy writing at the College.
That conversation helped set in motion what would ultimately become the comedy writing program established by professor Jim Randall, which was foundational to the major program that exists today.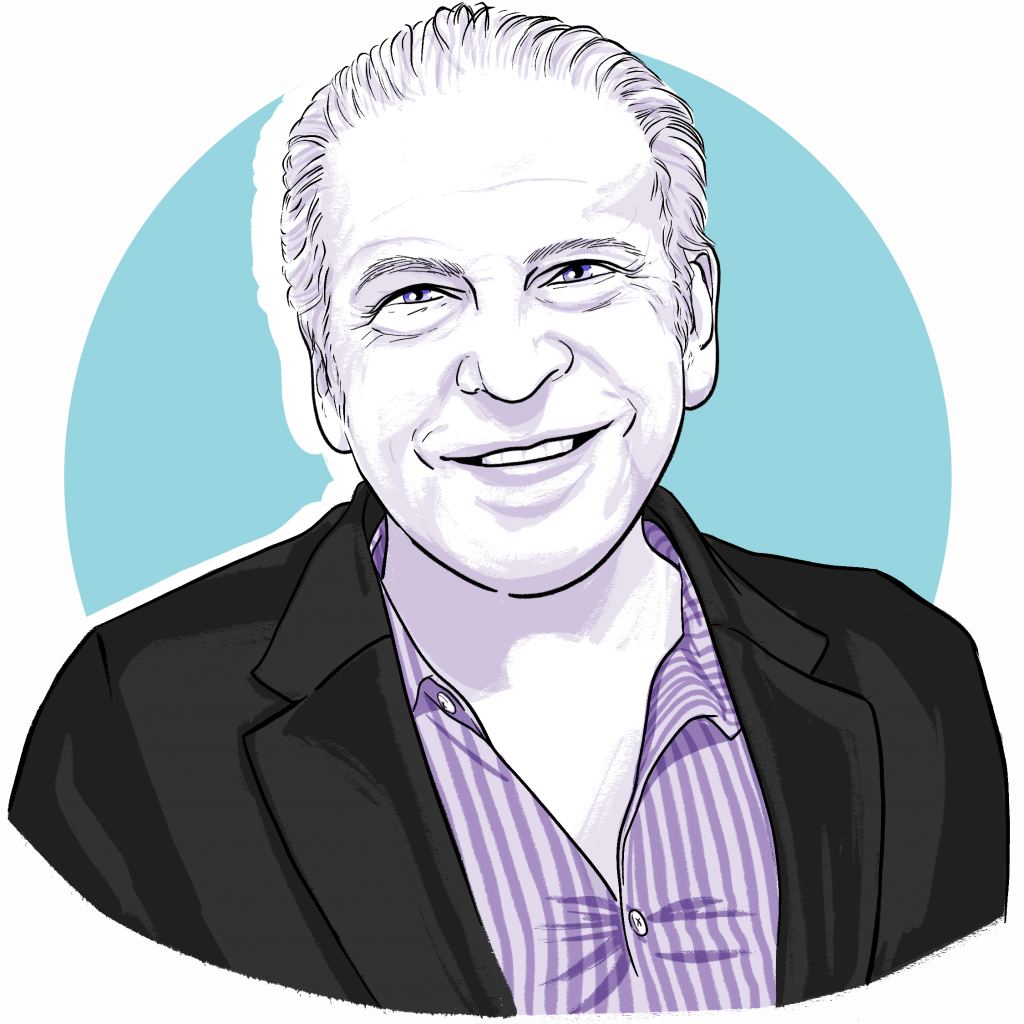 "My experience at Emerson was incredibly powerful," Brill said. "The high-end comedy we were doing really transferred."
It transferred in a way that enabled Brill to open and run a successful New York City comedy club, The Paper Moon, just four years after graduating from Emerson; tour around the world as a stand-up comedian; organize and run a comedy festival in Johnny Carson's hometown for 10 years; and, for 17 years, work for the Late Show with Dave Letterman as the warm-up comic and comedy talent coordinator.
"I was fortunate to work for an organization [the Late Show] that played at the highest level," Brill said. "I learned that at Emerson. You surround yourself with people who want to play at a higher energy than the rest of the world."
Brill appreciates the opportunities that his alma mater afforded him. As such, he said he is always happy to pay it forward. "The Emerson people I've met out in the world all have this sparkle in their eye," he said. "They understand what it takes to get things done. They have this creative soul."
Today, Brill still produces and writes on comedy projects, films, and TV shows, and runs a stand-up comedy workshop for aspiring comics: "[It's] a safe space for people to be creative."
It's just the sort of space he flourished in at Emerson all those years ago.
Breaking Down Comedy Walls
It was that same creative environment (and a little frustration that the juniors and seniors were getting all the leads in the shows) that made it possible for actor/comedian Denis Leary '79, P '12, to start the Emerson Comedy Workshop with classmates Jodi Haffner and Dana Nathan when they were students.
"We had the freedom to do that," he said. "We were actually breaking down walls as a comedy group."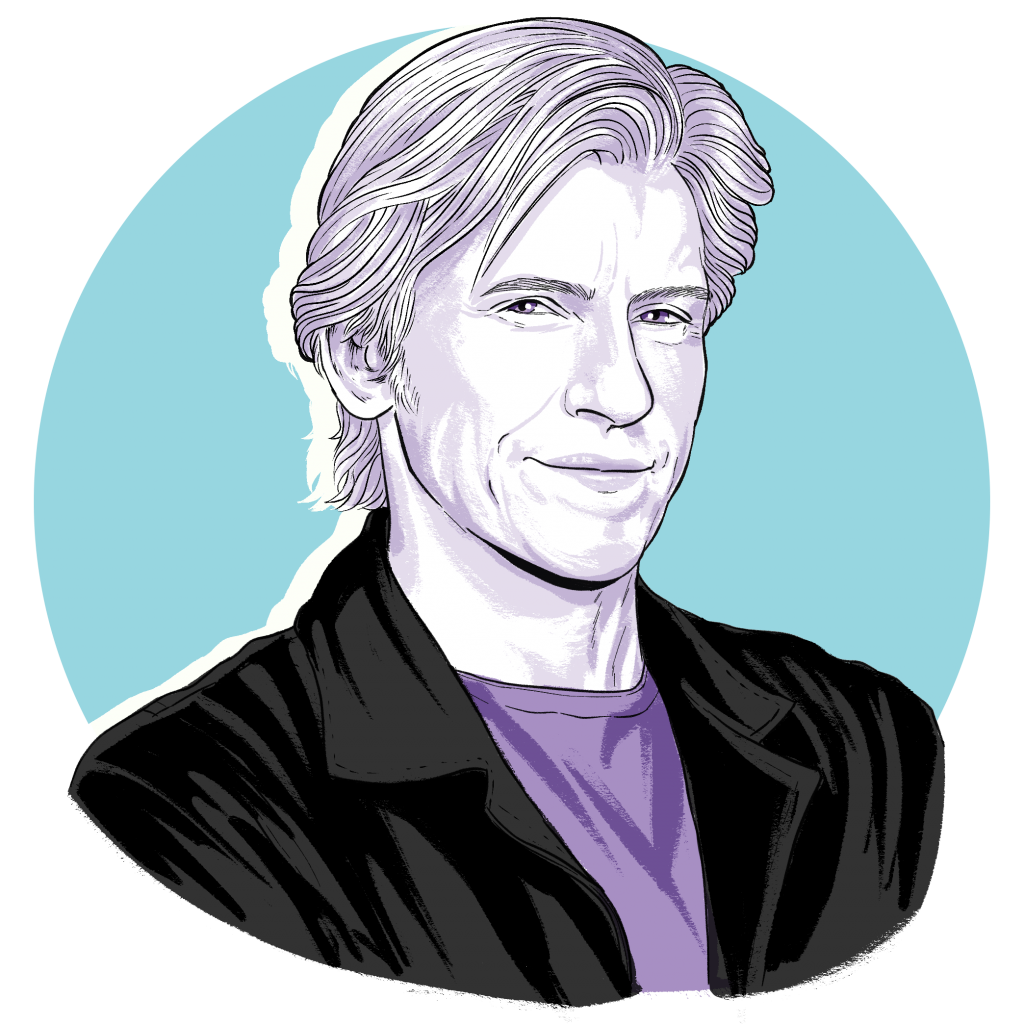 As a Creative Writing major and Acting minor at Emerson, he honed his craft and learned the importance of being able to write his own material to perform.
"[English professor] Dr. [Jim] Randall was so adamant at how important
writing was for the theater. I took that to heart," Leary said, adding that he was inspired by actor Spalding Gray '65, who performed one of his monologues at Emerson and spoke with students, including Leary, afterward.
Soon thereafter, Leary tried stand-up at the Ding Ho in Cambridge, where classmate Steven Wright '78 was already performing. "I started thinking, 'This is going to be really good. I just need to do enough of it to get it into a one-man show format like Spalding Gray and put it in a theater.' Which is what I ended up doing," Leary said.
"We had the freedom to do that…We were actually breaking down walls as a comedy group."
And so began a decades-long career, beginning with sketches on MTV (roles he landed, he said, thanks to classmate Doug Herzog '81); to stand-up routines including No Cure for Cancer; to the Golden Globe- and Emmy-nominated television series Rescue Me, which he co-created and starred in; to a long list of credits that includes television, film, albums, and books.
More than 40 years after graduating from Emerson, Leary still recalls the talent of his Emerson Comedy Workshop peers. "I still remember those audition sessions—watching Mario [Cantone] or [the late] Lauren [Dombrowski '79]. It was the cream of the crop."
On Climbing to the "Middle"
The thing is, Mario Cantone '82 didn't even want to go to Emerson.
His late sister, Marion, had graduated from the College in 1966, and while she'd introduced her little brother to the world of theater and Broadway, he was ready to follow his own path to New York. Alas, when Juilliard and NYU didn't work out, he packed his bags for 130 Beacon Street and never looked back.
He auditioned for Emerson Comedy Workshop and got in—as a freshman. "It was a big deal," he said. "It changed my life."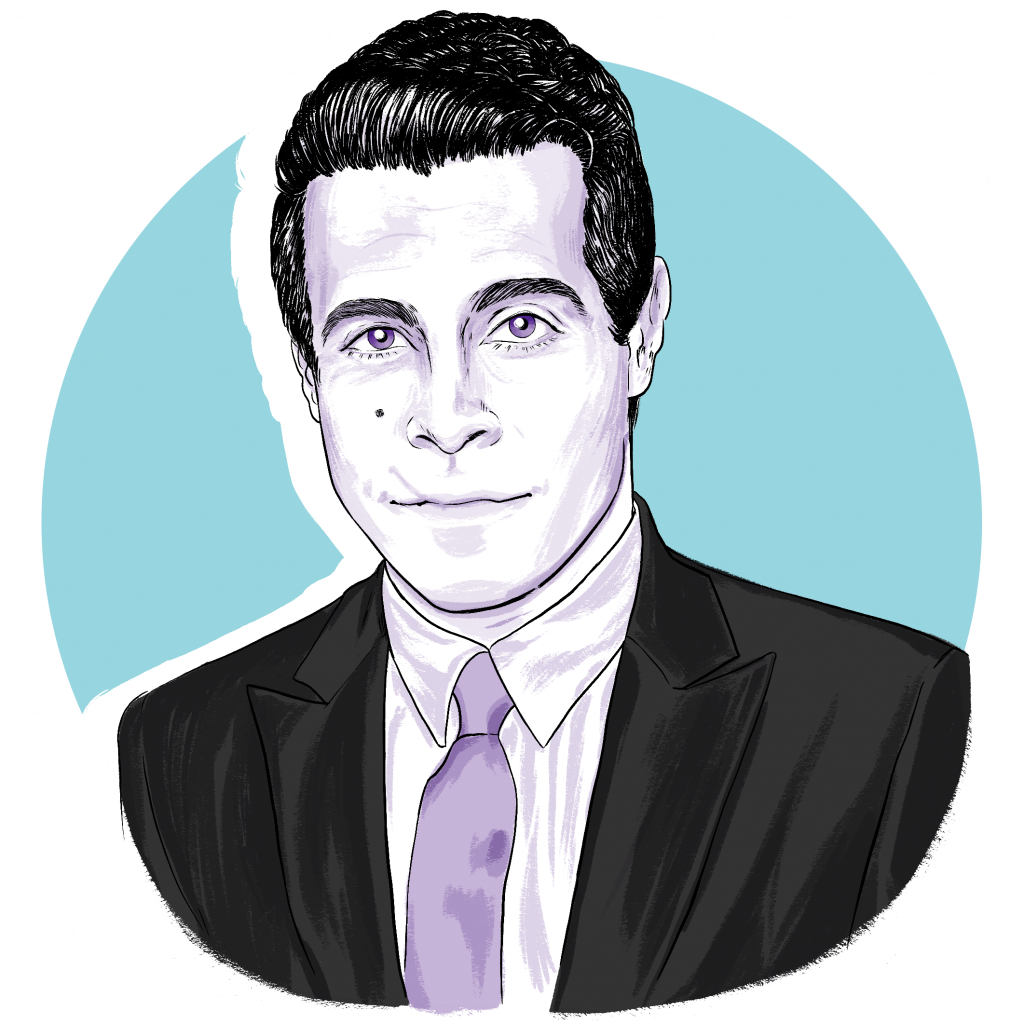 Cantone said he thrived at Emerson in part because it was welcoming and accepting, although "it did not prepare you for the homophobia of Hollywood."
"Being an openly gay comedian, I lost so many jobs," he said, remembering how he was booked on The Tonight Show Starring Johnny Carson on October 28, 1986. But a week before he was supposed to perform, the gig was canceled.
"They said, 'Your act has a gay edge to it,'" Cantone recalled.
But he didn't give up and soon got a starring role on the sketch comedy television show Steampipe Alley, which aired from 1987 to 1993. In 1995, he landed on Broadway in the Tony Award–winning play Love! Valour! Compassion!, beginning a decades-long career on the stage, including his own one-man show Laugh Whore, which was nominated for a Tony.
"Being an openly gay comedian, I lost so many jobs….[The Tonight Show] said, 'Your act has a gay edge to it.'"
Reflecting on his path since Emerson ("My journey of climbing to the middle and staying there!" he joked), he said he's especially proud of Laugh Whore and having played "an early gay character on TV."
Today, Cantone has a major role in a new film, Can I Ask You to Dance?, which films in May, and will be returning as Anthony Marentino on a reboot of the wildly popular TV show Sex and the City.
Emersonians Are Everywhere
It's probably a good thing Jennifer Coolidge '85 didn't follow her mother's advice. "She always said I would be good in the medical field. But I wasn't good in math!" she said, laughing. What she was good at, she realized early on, was acting.
"Whenever I did anything on a stage, people would come up to me afterward," she said. "I felt like maybe this would be something [for me] in case nothing else worked out."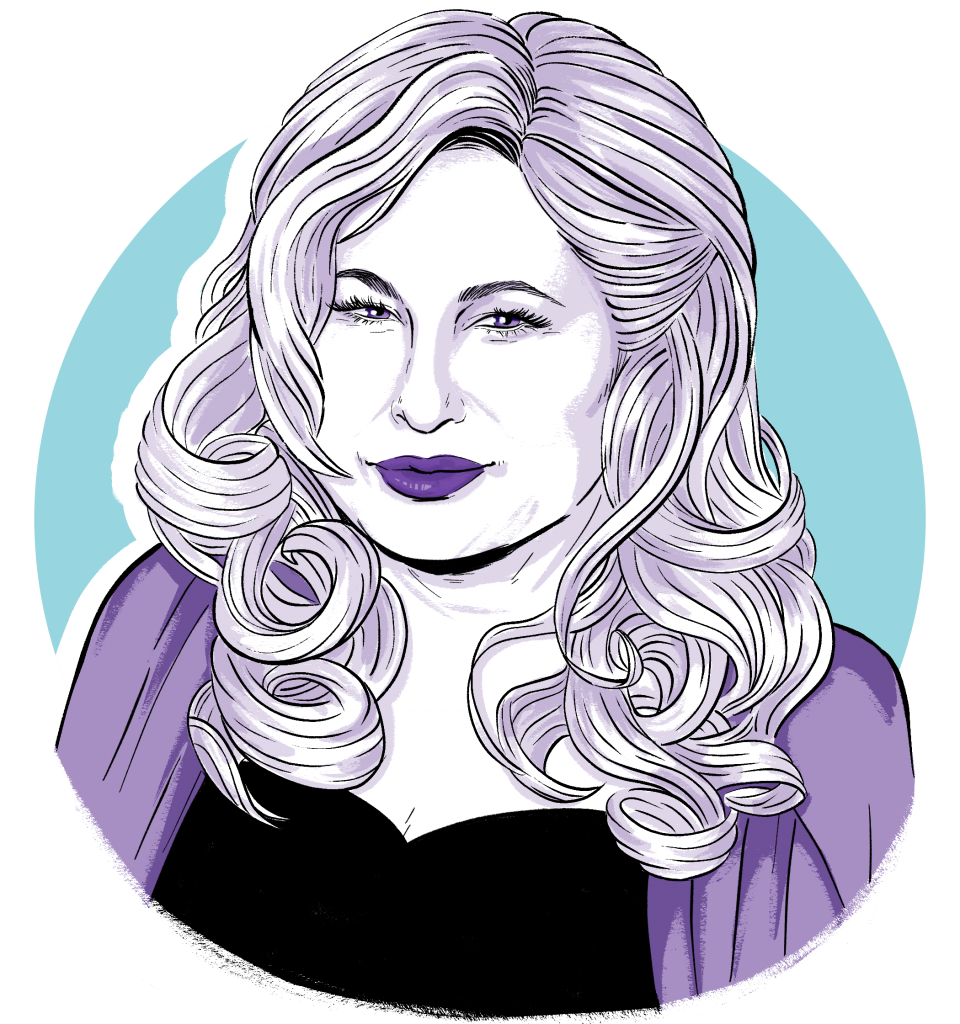 But it did work out. In a big way.
A Performing Arts major at Emerson, Coolidge shied away from joining a comedy troupe on campus—a decision she regrets to this day, she said. "Comedy was very much a man's thing back then," she said.
After graduating in 1985, Coolidge tried acting first in Los Angeles, then New York, and then back in Los Angeles again. That's when Coolidge was selected for the legendary improv and sketch comedy troupe The Groundlings—a pivotal point in her career. "The seas sort of parted after that," she said.
Roles in American Pie, Legally Blonde, and Best in Show followed, and she has continued to make audiences laugh on big and small screens ever since.
She joked that she knows "so few people in Hollywood!" but she does run into Emersonians on the regular. In March, while shooting on location in the Dominican Republic for the upcoming film Shotgun Wedding—in a swimming pool, fully clothed, standing in water up to her chest—she learned that another actress in the pool was a fellow alumna. "We were in the pool for 30 days together," Coolidge said. "You have a lot to talk about!"
Jaded
Stand-up comedian Jade Catta-Preta '07 also has a lot to talk about—from her musical talents to moving to LA to failed pilots—on her new weekly podcast, Jaded, at The Comedy Store.
Although, Catta-Preta did not have stand-up in mind when she was younger.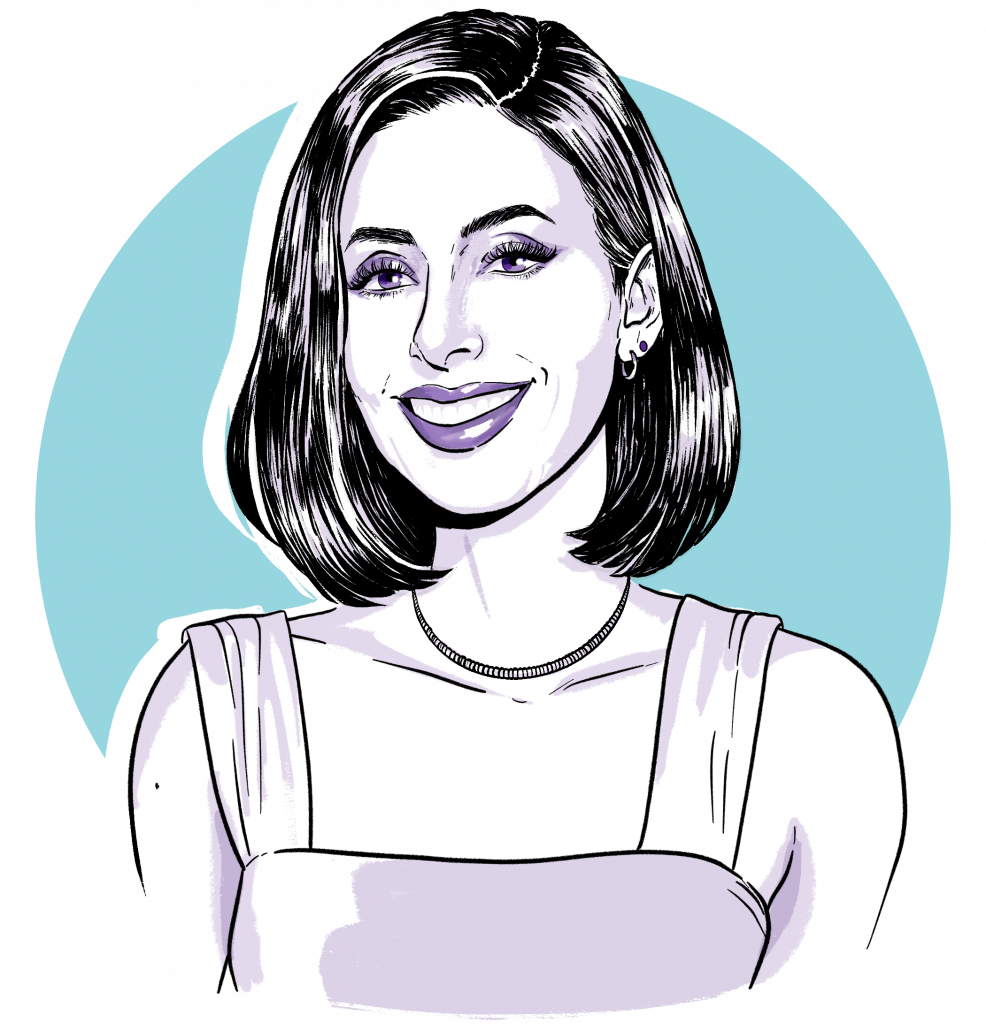 "I didn't think anybody was doing it the way I wanted to do it," said the former host of The Soup on E! "I didn't even realize I wanted to do it!"
Inspired and influenced in high school by musicals such as Rent and The Rocky Horror Picture Show, Catta-Preta arrived at Emerson in the fall of 2003 to study musical theater. There was just one problem. "I was never super good at singing or dancing," she admitted, "but I was always good at making people laugh."
Catta-Preta, who grew up in Brazil and moved to the US when she was 12, said she thrived at Emerson because of the creative community. "That's the brilliance of Emerson. It gathers people who are really, really serious about this industry," she said. "It gives people an opportunity to get involved in as much as they can. It's such a creative environment."
But it wasn't until after Catta-Preta graduated and moved to Los Angeles that she found her true calling. "I went to The Comedy Store [in 2008] and something clicked," she said. "I could envision it finally."
After "years of crunching away," she was named as the new host for E!'s reboot of The Soup in 2019, which she credited as "being at the right place at the right time, finally." And while the show ended after one season, Catta-Preta said she's grateful for the opportunity she was given.
In addition to her podcast, she's at work on a documentary about comedy in Brazil.
A Rapid Rise
When Stefani Robinson '14 began her Emerson Los Angeles experience in the spring of 2014, she didn't know that her internship at The Gersh Agency would open so many doors for her. But that opportunity led to a job there as an assistant; it's where she met her agent, Sean Barclay '99; and it's where she was working when—essentially overnight—she became a writer on the award-winning comedy TV series Atlanta. Soon after, she secured an exclusive overall production deal with FX.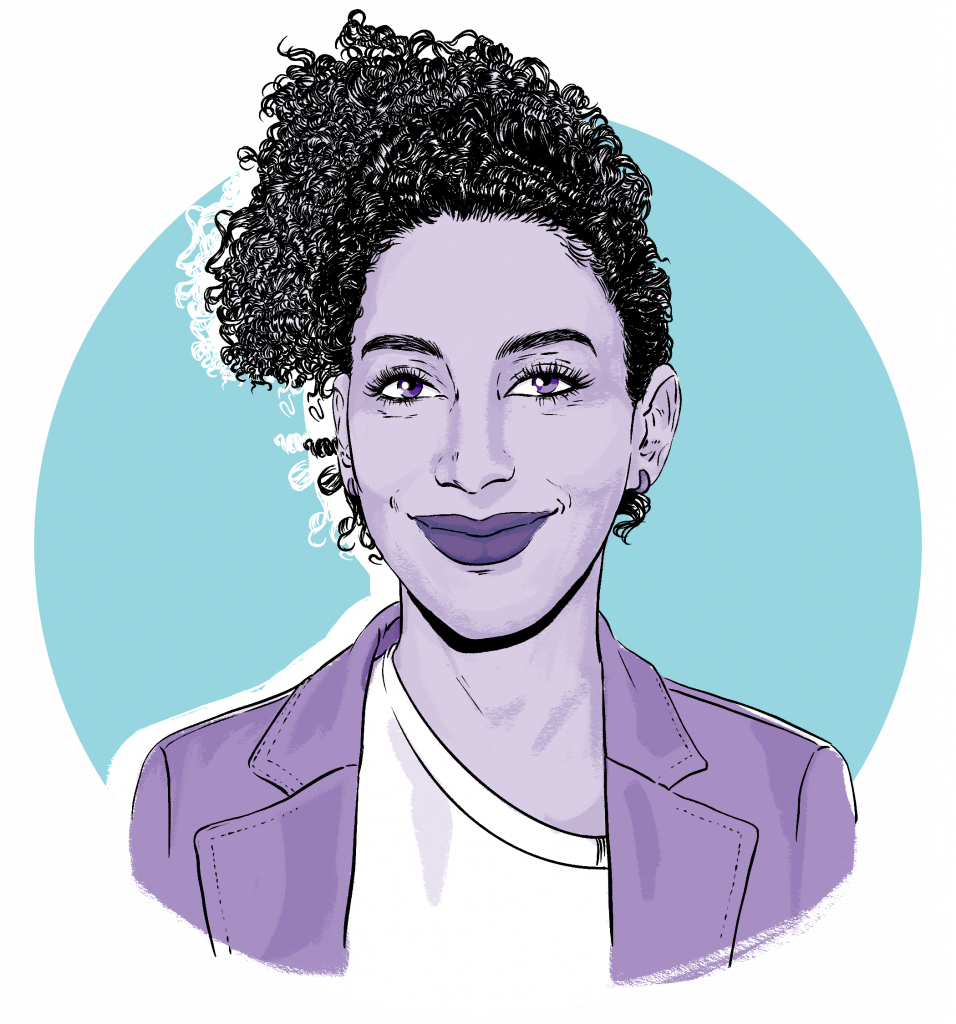 Just four years after graduating from Emerson, Robinson made Emmy history by becoming the first Black woman to be nominated in both the "Outstanding Comedy Series" and "Outstanding Writing for a Comedy Series" categories for her work on Atlanta.
"[That experience] is something that I don't think I've really internalized, which is probably good," Robinson said. "The experience was pleasant and surreal."
Robinson said she always wanted to be a writer, but not necessarily a comedy writer. "I was and still am happy to write anything in terms of genre," she said. "Comedy was just one of those things that kept presenting itself to me as a series of exciting opportunities I was happy to throw myself into."
In fact, another project she threw herself into—as an executive producer, showrunner, and writer on What We Do in the Shadows—again earned her Emmy nominations in the "Outstanding Comedy Series" and "Outstanding Writing for a Comedy Series" categories.
As a Writing for Film and Television major, Robinson practiced comedy writing in her classes and in The Girlie Project, a comedy troupe that formed in 2005. "Honestly, we weren't great because we were so preoccupied with just trying to make each other laugh that I'm not sure how well that translated to an outside audience," she said. "I met some of the funniest people I've ever met [there]."
Only at Emerson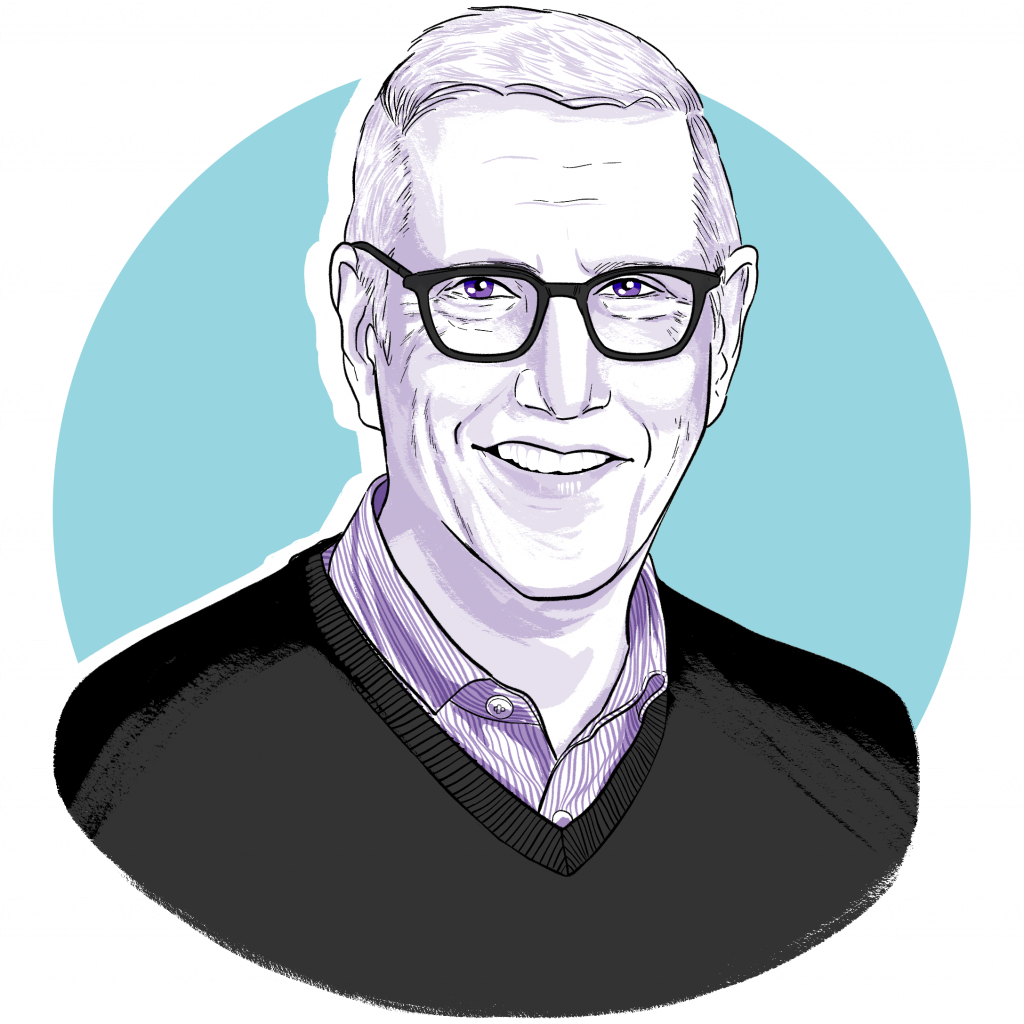 No matter the decade they attended the College, or the details of the paths their lives have since taken, these talented and funny alumni share that essential Emerson experience—the experience of being immersed in creativity; surrounded by peers who challenged them to rise to the top of their game; and encouraged to take advantage of the many opportunities to get in the writers' room, get up on stage, or whatever they needed to do to practice and shape their craft.
"We don't turn out quarterbacks; we turn out comedians. That's what we do, and that's what we will continue to do."
"As I like to say, we don't turn out quarterbacks; we turn out comedians. That's what we do, and that's what we will continue to do," said Doug Herzog '81. "I just love that [comedy] is part of our legacy and reputation and why students come to Emerson."