In 2015, Emerson made history when it established the country's first BFA in Comedic Arts.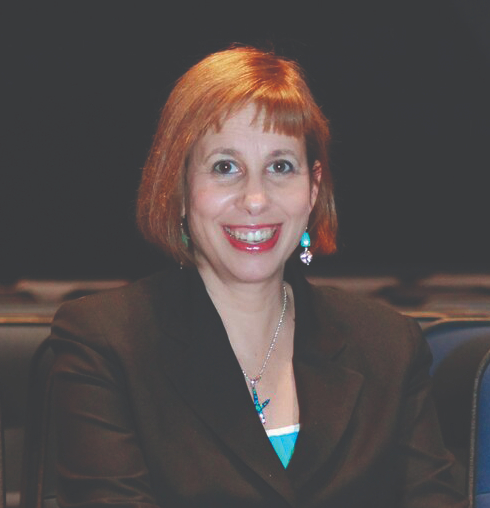 But Martie Cook '82, MFA '99, the program's creator and director, had been toying with the idea for years before that. It all started when a CBS reporter, who was at Emerson to do a story about the American Comedy Archives, asked Cook if students could major in comedy at Emerson.
It wasn't a major at Emerson, Cook replied.
"Why not?" the reporter shot back.
It was a good question—one that Cook continued to chew on.
"We have [so many] amazing alumni who have been so successful in comedy—in writing, as producers, managers, and executives," Cook said. "I kept going back to CBS's question: why can't somebody major in comedy?"
She decided to propose the idea to President Lee Pelton, who was new at Emerson at the time, and then Provost Michaele Whelan. Fast forward several years and Cook, along with support from School of the Arts Dean Rob Sabal, brought the idea to life.
Beginning first with a Comedy Writing minor in 2014, Emerson officially welcomed the first cohort of students into the major in Fall 2016. Today, 110 students are enrolled in the program.
Comedic Arts major Maya O'Day '21 said she was immediately drawn to Emerson to study comedy because the program integrates that triple threat of comedy performance, writing, and production. Even more, at Emerson, she knew she'd also be able to study political science and courses rooted in racial and social justice.
"I wanted to have a well-rounded education," said O'Day, whose Honors Thesis was on the current movement for Black Lives and its correlation and divergence from the Civil Rights movement and Black Power movement.
Comedic Arts brings together comedic writing, performance, literature, media, and production. Students gain hands-on experience through performance in comedy troupes, festivals, internships, and, of course, the curriculum, which is rooted in the liberal arts.
"The liberal arts are hugely important to the comedy major," Cook said. "Comedy is about looking at the world and being able to comment on it. You can't really comment on the world without understanding the world."
Above, comedy students practice their craft in courses titled "Why Did the Chicken? Fundamentals in Comedic Storytelling," "Writing for Stand-Up," and "Shakespearean Comedy."
As a sign of the growing program, Emerson hosted its inaugural ComEx! comedy extravaganza in Spring 2019, and last fall the Center for Comedic Arts presented The Ready Wit Award in Comedy to writer, producer, and comedian Raphael Bob-Waksberg, creator of Netflix's BoJack Horseman. The award, presented for the first time in 2020, is given annually to someone who uses comedy to effect societal change and address the most pressing issues of the day. ("Ready Wit" refers to Aristotle's term for the type of comedian who strives for truth, implying a sense of urgency and agency.)
"We welcome comedy of any kind, but we're particularly interested in using comedy to advance social justice," Cook said. "[Comedy] is a smart way to take on injustice. When you get people with a joke, you put their defenses back….It's a classy way to make the bullies back down."
For O'Day, who identifies as a queer, White-passing person of color, that social justice takes the form of responsibility to help create content to elevate the stories and voices of those who historically have been oppressed.
"I think that it could be very easy to just say, 'I want to be funny. I want to make people laugh,' and not talk or think about any of the really hard stuff that our industry carries," O'Day said. "I think it's really important and it's coming to light in this next generation of comedians."