When journalist Matt Shearer's boss told him in 2021 that he wanted their AM news station to have a presence on TikTok, Shearer was, to put it mildly, skeptical. After all, TikTok was that new-ish social media platform where young people filmed themselves doing crazy dances, said Shearer, an Audio/Radio major from the Class of 2009. 
Two years (and several viral videos) later, Shearer and his colleagues at Boston's WBZ NewsRadio accepted a national Edward R. Murrow Award for Excellence in Innovation for their TikTok, which today has over 161,000 followers and 6.3 million likes.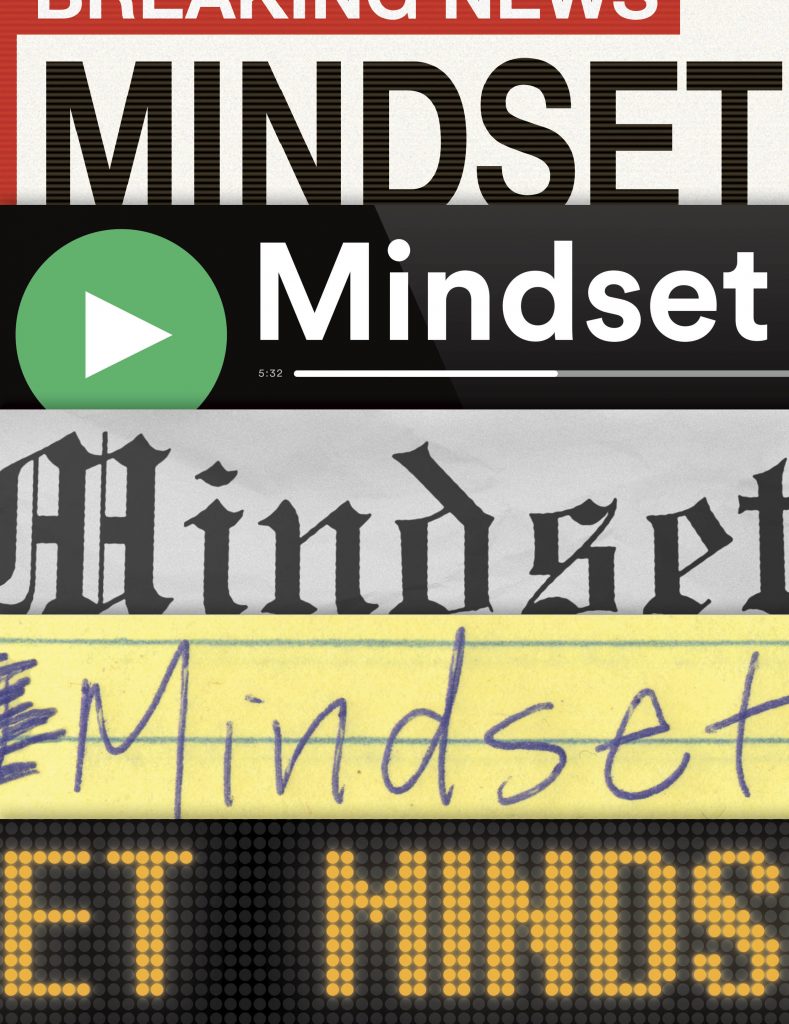 "Our 102-year-old AM news radio station is having a rebirth. Suddenly people who never would have listened to us not only know who we are but like what we're doing," he said. "It just proves that what we're doing—reenvisioning local news—is working." 
It's no secret that the news media landscape has evolved— and continues to evolve—in part driven by technology like social media and, now, AI. 
"No one just reads newspapers. No one just watches the 6:30 evening news on the networks. No one just surfs one social media," said Janet Kolodzy, professor of journalism at Emerson and former chair of the department.
But what does this mean for the field of journalism? Does it change how the discipline is taught? And how is Emerson adapting? 
Not Standing Still
Kolodzy said in this ever-changing environment, Emerson is well-positioned to stay relevant, just as the department has done through innovation and investment throughout the 25 years she has been on the faculty.
"We have a history of evolving…this sense of a commitment to not standing still," she said. "We're always aiming to be relevant and connected to the purpose: freedom of the press. We're the only profession literally listed in the Constitution."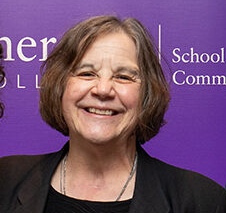 When Kolodzy joined Emerson in 1998 from CNN, the field of journalism was on the brink of huge transformation. Convergence—the notion of bringing together various mediums, specifically the newest medium at that time, the internet—had news organizations scrambling. 
During that time at Emerson, Journalism had recently become its own department within the School of Communication and in 2001–2002, the College revamped its undergraduate Journalism curriculum, centering it around convergence. In retrospect, the curricular changes seem obvious. But at the time, it was less so.
"We said, 'Things are changing. We don't know how. But shouldn't we in the academe use our special access, our special way of examining, to provide answers to whether this is going to work or not?'" Kolodzy said.
Later on, Emerson became one of the first colleges in the country to do away with the different tracks (print or broadcast) that a journalism student could follow, in order to offer a multimedia curriculum. It was a revolutionary move in a field that had been stuck in a print vs. broadcast mentality.
"We've had these opportunities to push journalism in new directions. The evolution of [the] Journalism [program] was always aimed at trying to be a step ahead," Kolodzy said.
Preparing Future Storytellers
Today, the College is taking another such opportunity as it overhauls its graduate Journalism program.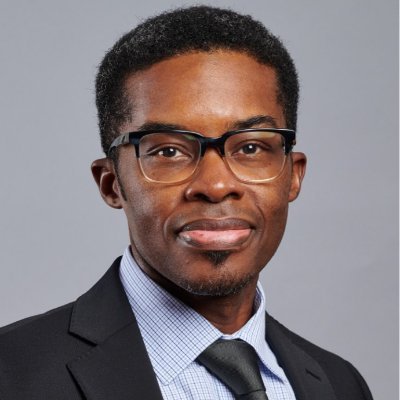 "We have a very well-established reputation for our undergraduate Journalism program and we're intent on sustaining the same for this graduate program," said Brent Smith, dean of the School of Communication.
Last spring, Emerson paused its master's program in Journalism to take a fresh look at its curriculum and its relevance to the changing industry. The result is a flexible, fully online program—Journalism and Media Innovation— which will launch in Fall 2024. A key focus of the program is on innovation, insofar as how independent news and media organizations are innovating while mainstream newsrooms continue to shrink. (Think: Propublica, Alternet, and Mother Jones.) Indeed, Journalism and Media Innovation is very much organized around the idea that prospective students may not go on to work as journalists in traditional news outlets after graduation. Rather, students enrolled in the program might become freelance/independent journalists, or work for a nonprofit, or be in charge of content creation for an organization in fields such as biotech, health care, education, or other new and evolving opportunities to use journalism. 
"[Those organizations] all want journalists—that skill set of taking mountains of info and boiling it down to present it succinctly," said Lu Ann Reeb, senior executive-in-residence and chair of the Journalism department.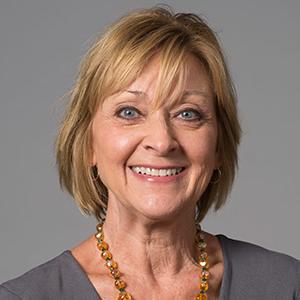 And because the new program is fully online, it is sure to attract more diverse prospective students from around the world.
"Stories are global," Reeb said. "A lot of the stories we're interested in might have a social impact, climate impact, healthcare impact. There's relevance to people everywhere."
Emerson's new graduate program was created first and foremost with journalistic fundamentals and integrity in mind, Smith said. "We really looked to…our origins for guidance. It's something of a compass for us," he said. "Not to be guided merely by technology of the day but [instead be guided] by that compass, and bring the technology with us." 
He stressed that in revamping the graduate program, Emerson did not lose sight of what's most important.
"I would argue that the human and the story remain the most fundamental elements [of journalism]," he said. "[Emerson's motto] is not 'Technology necessary to evolution.' It's 'Expression necessary to evolution.'"
Put another way, the essence of journalism—that commitment to the pursuit of truth and that commitment to human-centered storytelling—remains the same today as it was 50 years ago, Kolodzy said.
"It's not just the skill set [of a journalist], it's the mindset," she said. "We have students who want to make a difference. [It's] that sense that journalism is a public service." 
In Service to the Community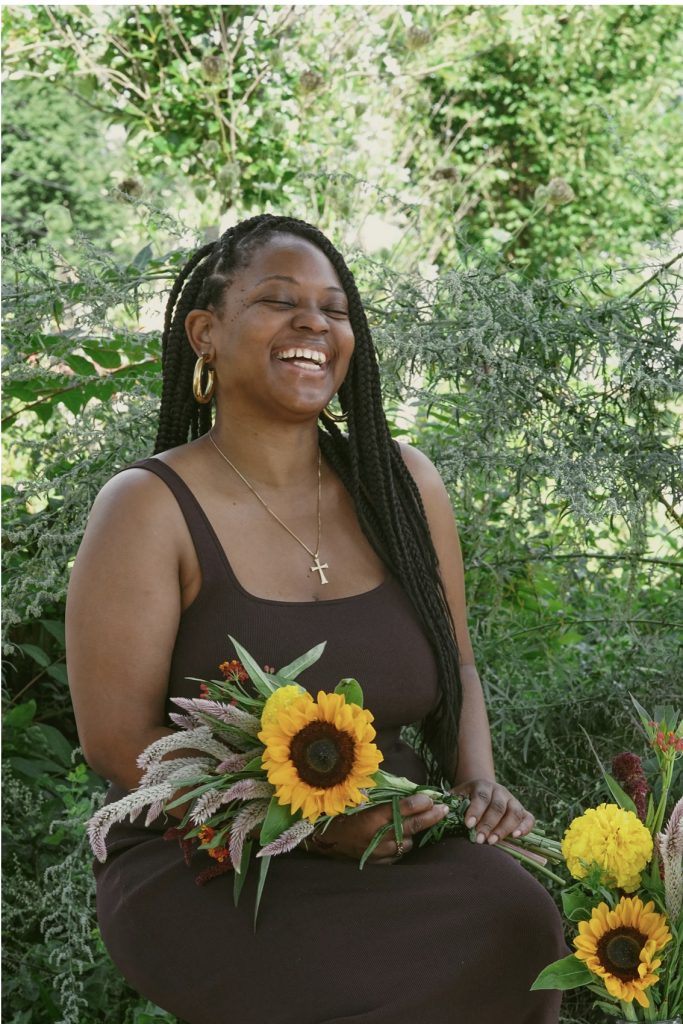 Nakia Hill, MA '12, knows a thing or two about bringing that journalist mindset to her role as the inaugural communications director for the city of Boston's Community Engagement Cabinet. In her position, she's the go-to person for ensuring Boston residents stay informed about what's happening in City Hall, about policies that impact them, and about resources that are available to them.
"As a journalist, it's our responsibility to tell the truth," she said. "I understand deadlines. I understand that it's important to raise constituents' awareness about what efforts are being implemented with them in mind. I understand the significance of storytelling that is rooted in truth– it's not a lost art. And I understand voice still matters."
Part of her role is keeping the mayor's press team updated on pertinent neighborhood issues and news stories—a skill she learned at Emerson. "I read multiple news outlets daily, so I can stay in the know on what's going on in my backyard and around the world," Hill said. "I learned that in Janet Kolodzy's class."
In addition to her day job, Hill puts those skills and that mindset to use in her passion projects. The author of two books, Water Carrier and I Still Did It, Hill is at work on an anthology on spatial justice, with a focus on women of color and their memories and experiences in Boston's public parks. She has long been interested in lifting up those whose voices go unheard – through stories she's published as a freelance journalist and through her work with nonprofit centers GrubStreet, where she has taught courses, and 826 Boston, where she's published books. 
Looking Ahead
Back at WBZ NewsRadio, Matt Shearer '09 is likewise finding nontraditional ways to tell stories. "Creativity and news don't need to be mutually exclusive," he said. "Having a little bit of personality never hurt anybody."
That personality, combined with journalistic integrity, has made Shearer's reporting compelling, accessible, and successful.
"People are getting their news from social media, whether we like it or not. So at the very least, it's important for relevant, trustworthy sources to be there, too," Shearer said. "We should make sure [the news] is accurate, fair, and of good quality."
In the end, no matter the medium, the core principles of journalism remain central. And it is a commitment to those very principles that will propel the next generation of Emerson's storytellers and truth seekers.
"We've never taken our eyes off the future," Kolodzy said, "and we've never believed there isn't [a future] for journalism or that it's a diminishing one for journalism.