Photos by Derek Palmer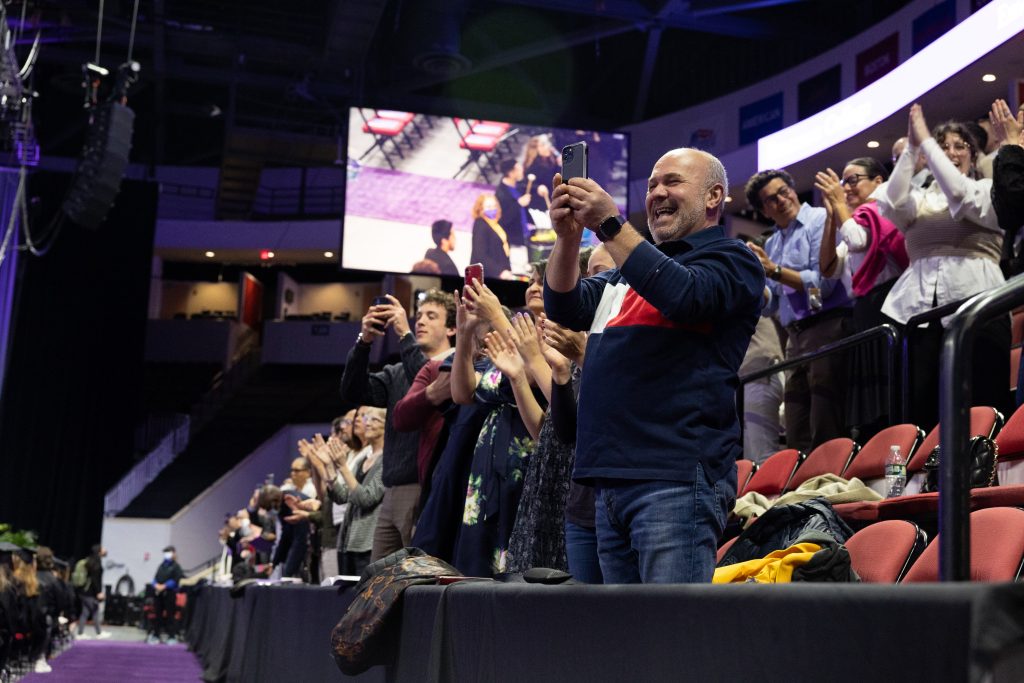 In May, more than 1,400 students graduated from the College during a series of undergraduate and graduate celebrations, joining the ranks of the formidable network of Emersonians around the globe.
At the 2022 Commencement ceremony, held on May 8 at Boston University's Agganis Arena, screenwriter and emerging director Adele Lim '96, best known for co-writing the blockbuster romantic comedy Crazy Rich Asians, gave the Commencement Address. During Commencement, Lim received an honorary Doctor of Humane Letters degree, as did musician, composer, and music producer Toshi Reagon, and Steven Samuels, Emerson Trustee, real estate developer, and film producer.
This year's ceremony, which marked the first time since 2019 that the College was able to hold a traditional Commencement in person, was a festive occasion to be sure, with song and dance, speeches, tributes, and awards.
In addition to the Emerson parents, family, and friends who attended Commencement, a dedicated group from the Class of 1972 joined the festivities, celebrating both the Class of 2022 as well as their own graduation from Emerson 50 years prior.