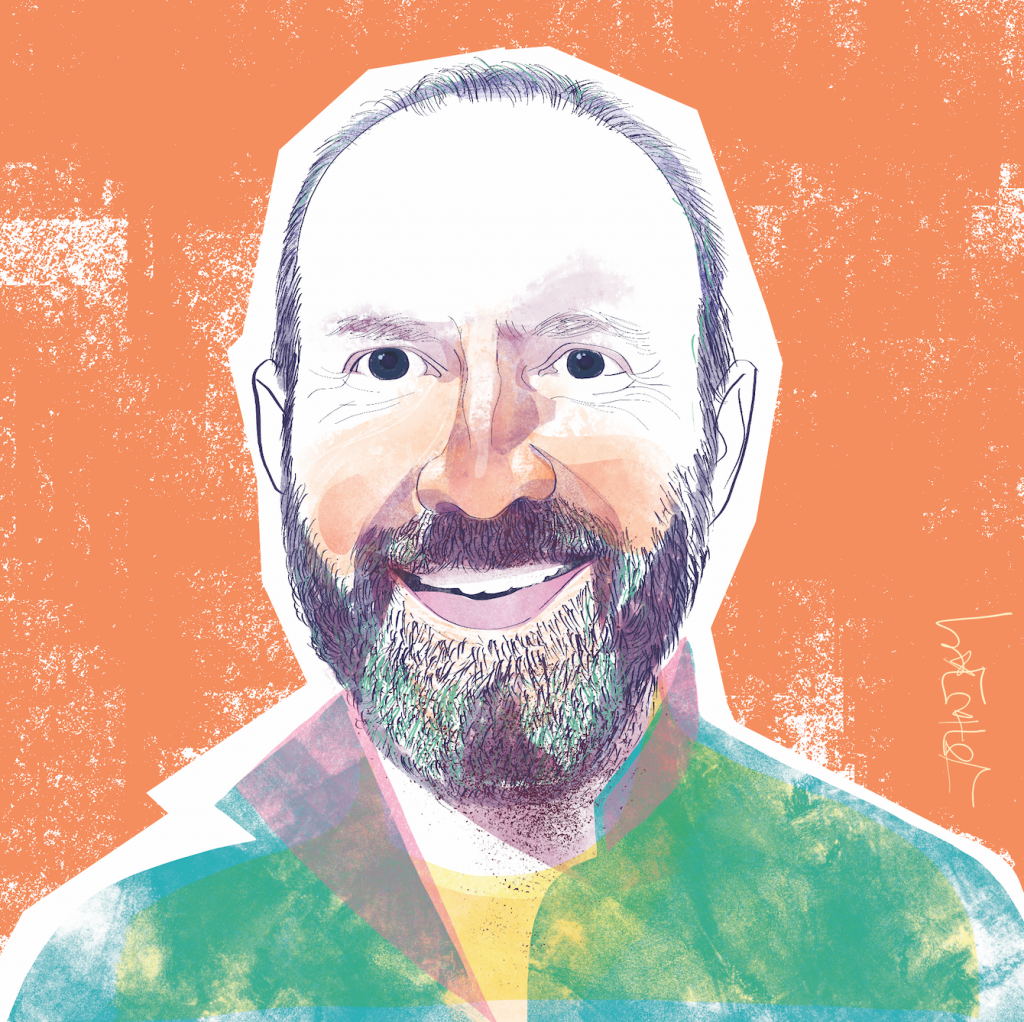 Jon Honea is an associate professor in the Marlboro Institute for Liberal Arts and Interdisciplinary Studies at Emerson. His research focuses on the influence of environmental change, and he teaches courses in ecology and conservation, sustain- ability science, water resource use, environmental economics, and science communication.
1: What is your idea of perfect happiness?
One is canoe camping with friends and family on the Buffalo River in the Arkansas Ozarks.
2: If you could study any field aside from your own, what would it be?
Right now, I'm thinking music. I picked up a harmonica this summer.
3: Whom do you most admire?
Anyone able to speak more than one language. I've been trying for decades!
4: What are three adjectives you'd use to describe Emerson?
Energetic, inquisitive, empathetic.
5: Where is your favorite spot at Emerson?
Any classroom filled with people.
6: Which words or phrases do you most overuse?
"Maybe I'm making that up." (Because I have a terrible memory!)
7: What do you consider your greatest achievement?
I experience multiple greatest achievements daily, even if most wouldn't be recognized as such by reasonable people.
8: What is your greatest regret?
Not learning a musical instrument when I was younger.
9: Who are your favorite writers?
Gabriel García Márquez, Donald Barthelme, Toni Morrison, Amitav Ghosh.
10: Reading on a Kindle or other device: Yay or nay?
I'm medium-agnostic as long as there's a good or useful narrative.
11: If you could have dinner with one person—alive or dead—who would it be?
Kondiaronk, who in the late 1600s was a chief of the Wendat people who lived in a region near the French- claimed Great Lakes.
12: If you could have any superpower, what would it be?
Healing.
13: Coffee or tea?
Coffee, then tea.
14: Beach or mountains?
Rivers!
15: Broadway or Hollywood?
Rivers!
16: If you could spend 48 hours in any city around the globe, where would you go?
Luzhou on the Yangtze River in Sichuan, China. I lived and worked there for 11 months in the early '90s and often wonder how it's changed.
17: What song are you most embarrassed to love?
I think maybe I'm too old now to be embarrassed about the music I love.
18: You're stranded on an island. What three possessions would you not be able to live without?
Chocolate, bourbon, and a sailboat.
19: What is your motto?
I don't have one.
20: What's the best thing about Emerson?
It's a vibrant place to grow up.