5 Years of the LA Career Advisory Network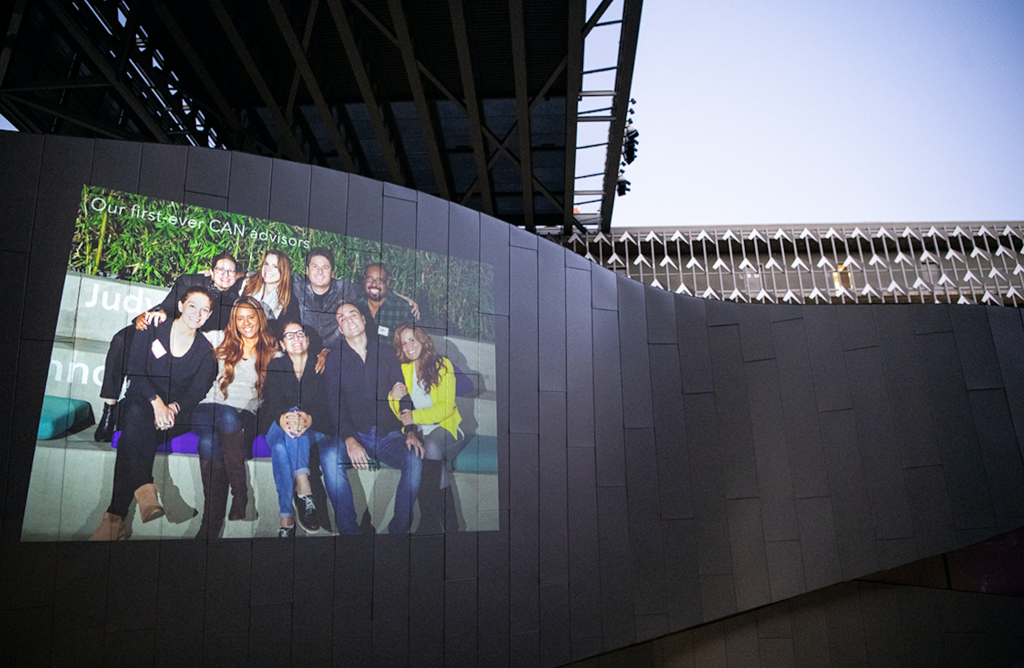 On August 26, more than 150 alumni gathered at Emerson Los Angeles (ELA) for the five-year anniversary of the Career Advisory Network program.
"It's really special. Tonight is about celebrating a lot of hard work, and it's also about celebrating our community," said Paul J. Morra '95, one of the Network's founding LA-area Alumni Board members and an advisor during the program's first semester.
The Career Advisory Network (CAN) is a unique opportunity for ELA students to build personal connections within the LA alumni network. Since its inception in Fall 2017, more than 1,000 students have participated and 86 alumni have served as advisors.
Along with Morra, the program was founded by Alumni Board members Traci Blackwell, MA '14; Stephen Christy '07; Tisa Jackson '95; and Jen O'Connell '94. They said that part of the reason they wanted to launch CAN was to establish a program they wished they'd had as students—one that would allow them to connect to alumni.
Tina Densmore Bell '09 served as an advisor for several semesters. "Emerson is such a special place, but one of the biggest things that Emerson gives to you is the people you meet," she said. "[CAN] is this incredible program where you get a direct connection; you get to sit down with these advisors; you get to ask every question you can. It's in this non- stressful environment in the most stressful time of your life."