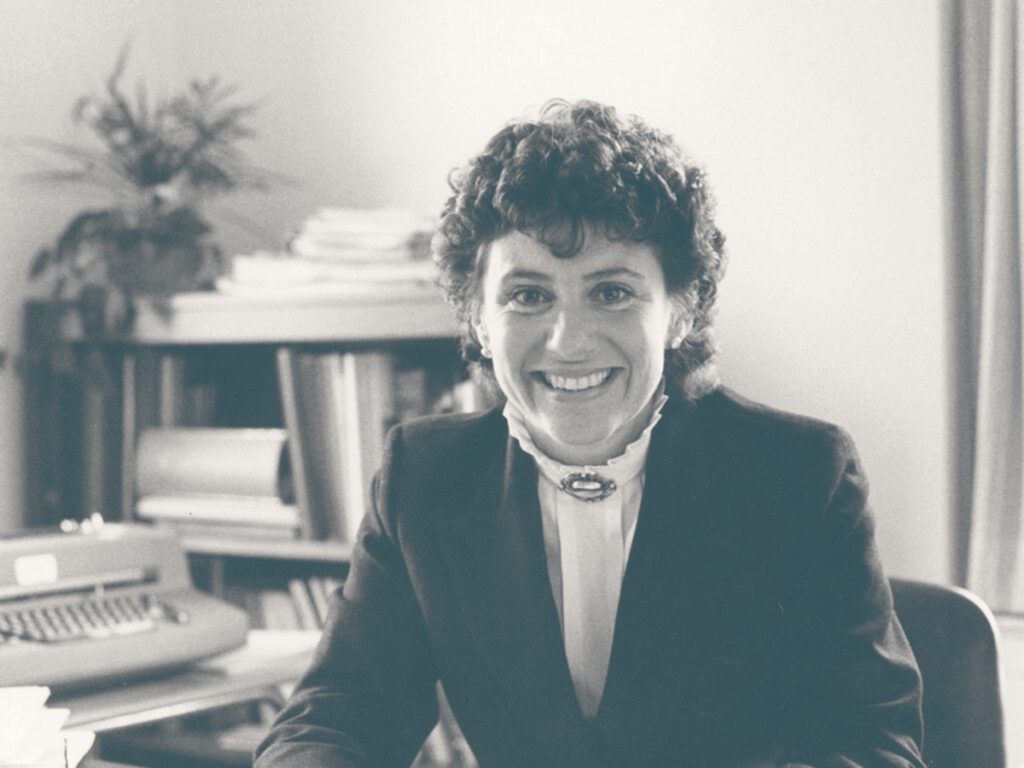 Jane Brown, MSSP '75, a longtime clinical instructor in Communication Sciences and Disorders (CSD) and admission dean at the College, died on August 28. She was 72.
A trained speech pathologist, Brown joined Emerson in 1976 and served for 10 years as a clinical associate in CSD before moving to an administrative role as director of admission. She became dean of admission in 1990 and led the College's enrollment strategy throughout the 1990s.
Following her more than two decades at Emerson, Brown went on to serve as vice president of enrollment management at Mount Holyoke College and Northeastern University.
She leaves her husband of 50 years, Steve Brown; children, Jessie and Noah; and grandchildren, Ben, Leif, Nina, Janie "Yaya," and Nick, among other family and friends.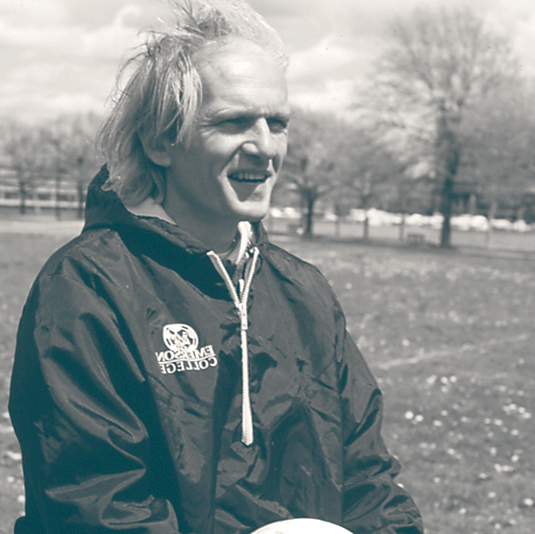 Pete Chvany, former faculty, staff, coach, and advisor and mentor to hundreds at Emerson, died on September 7 at the age of 81.
During his time at Emerson, beginning in the late 1980s, Chvany was a film professor, an advisor for Emerson Independent Video and Frames Per Second, and faculty advisor for the EVVYs from 1992 to 2007. He was a post-production manager for Digital Production Labs from 1998 until his retirement in 2010.
Chvany also revived the co-ed soccer program, converting it from a co-ed team into a men's team, and then creating and coaching the women's team.
"He took great pride in developing the total…student-athlete, much like a teacher on the playing field, giving instructions on the basic skills of the game and never over-coaching so that the individual blossoms and reaches their full potential over time," said Stan Nance, senior associate director of athletics for external affairs. "Pete was truly ahead of his time."
The Pete Chvany Scholarship was established in 2010 to honor his legacy, "whose ability to nurture students, foster potential, and push for excellence launched many successful lives and careers."
"He was our advisor and was just really awesome and helpful in guiding us," said Maria Menounos '00. "I was so grateful for him and for him seeing something in me. That was the beginning for me."
"He was a legend at Emerson and inspired and guided so many students. He taught me to pay it forward to the next generation," said Jonathan "Satch" Satriale '94, MA '09, MA '14, technology director for the School of Communication.
Chvany leaves his sons, Stephen '93, Alec '95, and Peter, among other family and friends.
Photos courtesy of Emerson College Archives and Special Collections
---
1948
Marilyn Gregory
Shirley LeSeur
David Rodman
Gertrude Yenkner
1949
Lois Foster
Edwin Lieberthal
1950
Margaret Fallon
1951
Robin Lord-Eaton
Rosemary Martinez
1957
Norma Pearce
1958
Lincoln Stulik
George Wildey
1959
Gayle Carson
1963
Liz DeSarno-Bruce
1965
Jeanne Tyler
1967
Kathleen Gilligan
1970
Deborah Foster
1972
Margaret English
1977
Jayne Book
Michele Gillen
Steven Stillman
1979
Michael Herman
1985
Gregory Armstrong
1987
Stephen Adams
1993
Sheila Kerrigan
1995
Pira McCully, MA
2003
Martin Gray
2006
Katherine Burton, MFA
Christopher Conry
2013
Christopher Eyer
2018
Brenna O'Brian
2020
Gregory Burdett, MFA
2023
Austin Lopes

Lawrence Levine '95, Staff
Robbie McCauley, Faculty
Expression magazine was notified of the passing of these community members between April 2 and October 1, 2021.