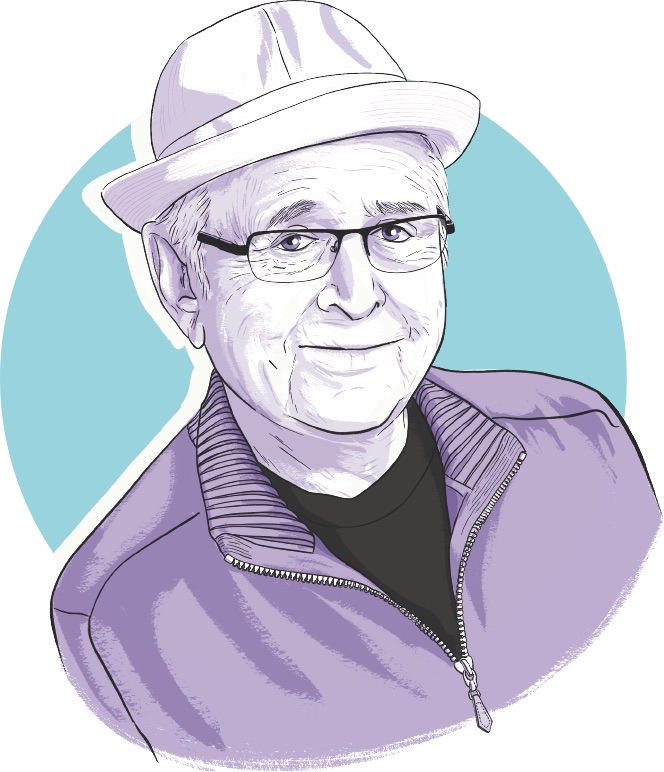 Norman Lear '44, visionary, groundbreaking television pioneer, and one of Emerson's most illustrious alumni, turned 100 on July 27. To celebrate, here are 100 things you might not know about this TV legend.
Norman Lear was born on July 27, 1922, in New Haven, Connecticut.

His middle name is Milton.
He grew up in a Jewish household and had a Bar Mitzvah.

When Lear lived with his uncle in New Haven, he read Horatio Alger's Sink or Swim, which he claims inspired him to overcome difficulties in his life. "And that was my option: sink or swim," he said. "I was going to swim. I wasn't going to sink."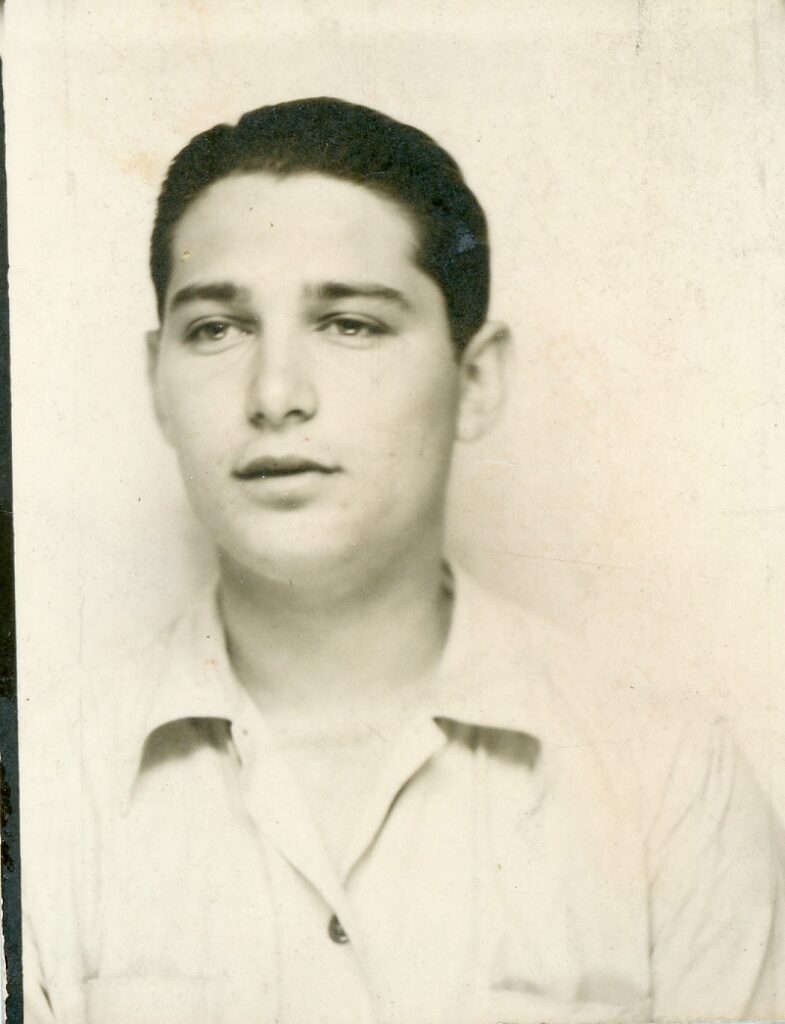 In 1951, Lear became a staff writer for NBC's Ford Star Review, a variety and comedy show.

Beginning in the 1950s, Lear and Ed Simmons, his cousin Elaine's husband, began writing comedy sketches for Martin and Lewis on the Colgate Comedy Hour, where they each received a record-breaking $52,000 for five episodes of content.
Lear received his first screenwriting credit in 1953 for his contributions to Scared Stiff, a horror movie about a nightclub singer and a busboy who run to a Caribbean island after being charged with murder.
In 1954, Lear began writing for Honestly, Celeste!, a CBS sitcom created by Celeste Holm. Although the program was quickly canceled, the opportunity gave Lear the platform to transition to producer of NBC's The Martha Raye Show in 1955.
At a farewell party at writer Bud Yorkin's house before NBC's comedy shows were set to move from New York to LA, Lear, writing partner Ed Simmons, Yorkin, and guests wrote a song celebrating the laying of the transcontinental coaxial cable—the communications system making the move possible.
One of the first times Lear wrote for projects alone was in 1957, for The Tennessee Ernie Ford Show and later for The George Gobel Show.

Lear teamed up with Bud Yorkin to found Tandem Productions in 1959.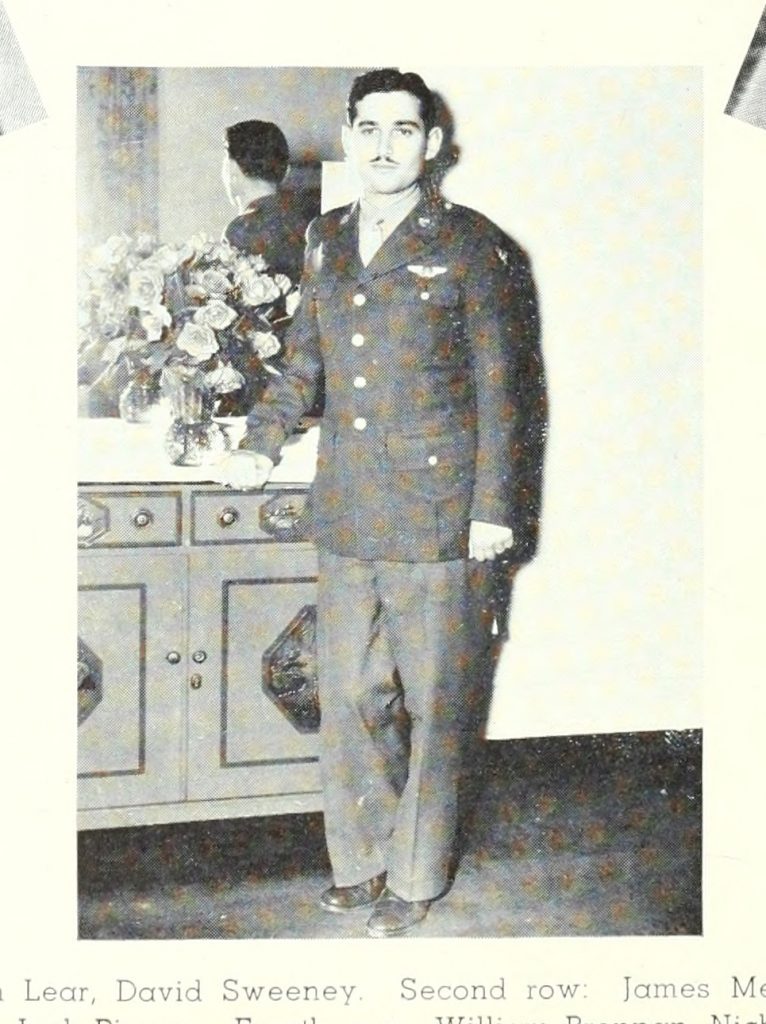 That same year, Lear and Yorkin created and produced All in the Family, which premiered on CBS. The show was the top-rated TV show from 1971 to 1976 (Neilsen ratings).

Protagonist Archie Bunker was based on Lear's own father, Herman Lear. TV Guide would rank Archie Bunker number 5 on its list of "50 Greatest TV Characters of All Time."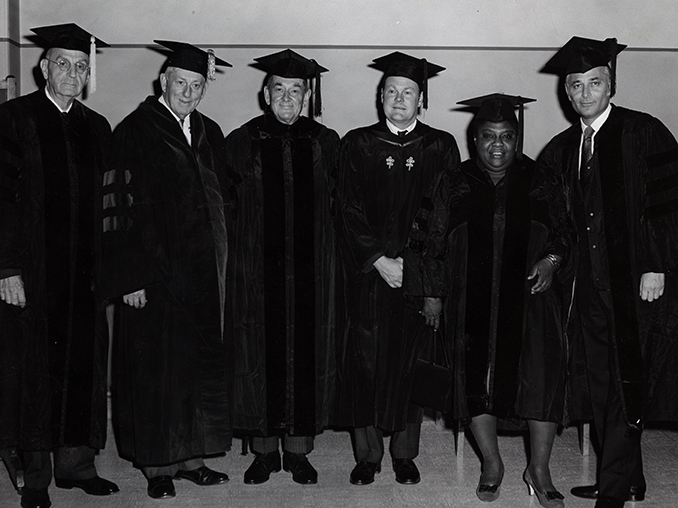 In 1999, Lear was awarded the National Medal of Arts by President Bill Clinton. In appreciation of Lear's career, Clinton said, "Norman Lear has held up a mirror to American society and changed the way we look at it."
In the same year, Lear and Yorkin were awarded the Women in Film Lucy Award for Innovation in Television, for exemplifying the accomplishments "embodied in the life and work of Lucille Ball."

Lear funded research for entertainment and commerce at the Annenberg School for Communication and Journalism at the University of Southern California in 2000. In honor of his endowment, USC created the Norman Lear Center, for future studies in the subjects of entertainment, media, and society.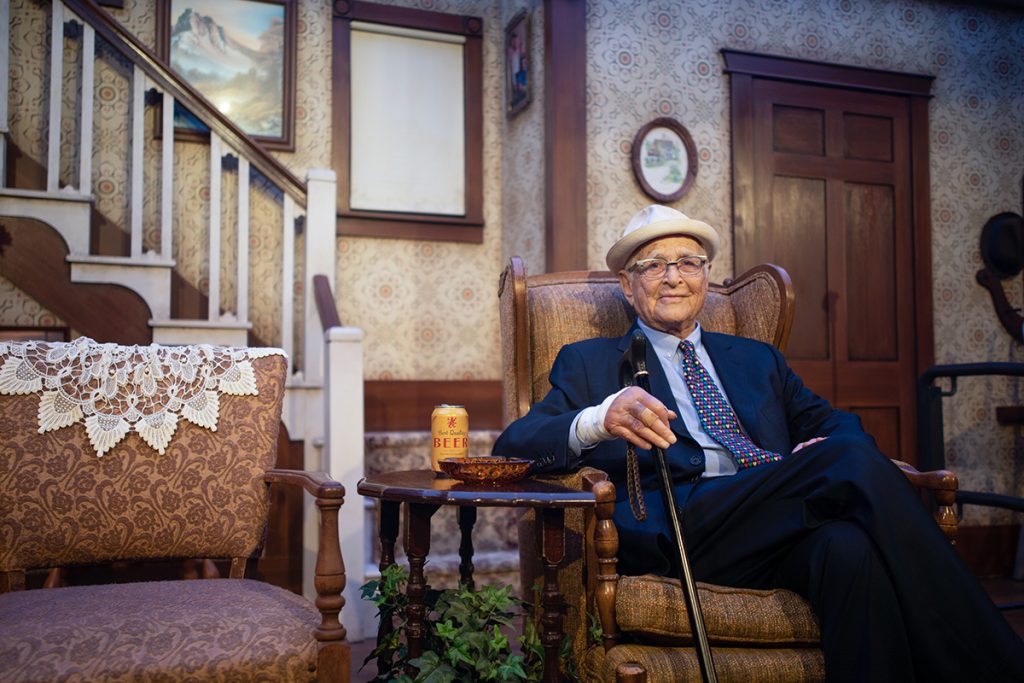 In 2006, Lear won the Norman Lear Achievement Award in Television presented by the Producers Guild of America for his prolific career in television.
That year, Lear partnered with industry executive Hal Gaba to become majority shareholders of Village Roadshow Pictures, the media company responsible for The Matrix series, Mystic River, and Happy Feet.

In 2014, Lear published his memoir, Even This I Get to Experience (Penguin Press). The book details Lear's life and extensive career in the entertainment industry.

According to an interview in 2014 with the New York Times, Lear rarely has time to watch TV, given his busy work schedule.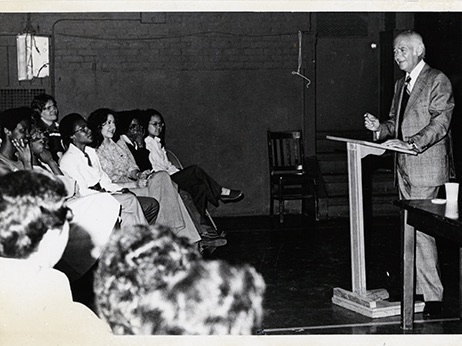 Also in 2017, Lear was presented with the Woody Guthrie Prize by the Woody Guthrie Center in Tulsa, Oklahoma. The award is given to artists who speak for the less fortunate and underprivileged through their art.
Lear was celebrated at the 2017 Kennedy Center Honors, along with Carmen de Lavallade, LL Cool J, Gloria Estefan, and Lionel Richie.

Lear told the New York Times that he would not attend the White House reception for Kennedy Center honorees in protest of then-President Donald Trump.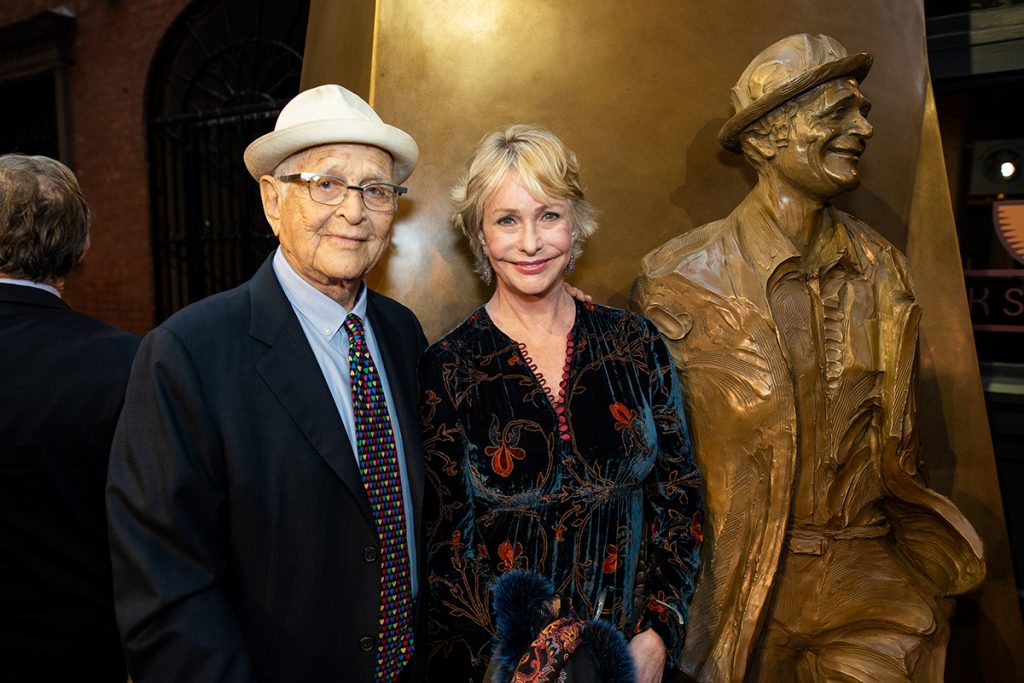 In 2021, Lear took part in the "Intergenerational Compact" sessions as part of the 2021 Century Summit, where he discussed his approach to reaching younger audiences.

In 2021, Lear received the Carol Burnett Award for excellence in television, an honorary Golden Globe Award.
Lear is a fan of yoga and does it as often as possible.

He would like to see ethics and civics taught in US schools again, because "if there is any need at all in the world, it is our need for one another."
Lear attributes his long, fun-filled life to his children and wife. In his acceptance speech at the Golden Globes in 2021, he said, "At close to 99, I can tell you that I've never lived alone. I've never laughed alone. And that has as much to do with my being here today as anything else I know."

 One of Lear's favorite restaurants in Los Angeles is Crossroads. This was revealed in an interview on To Dine for with Kate Sullivan, where the two ate at Crossroads and discussed Lear's career and philosophies on life.

Lear bought a farm in Vermont that once belonged to poet Robert Frost.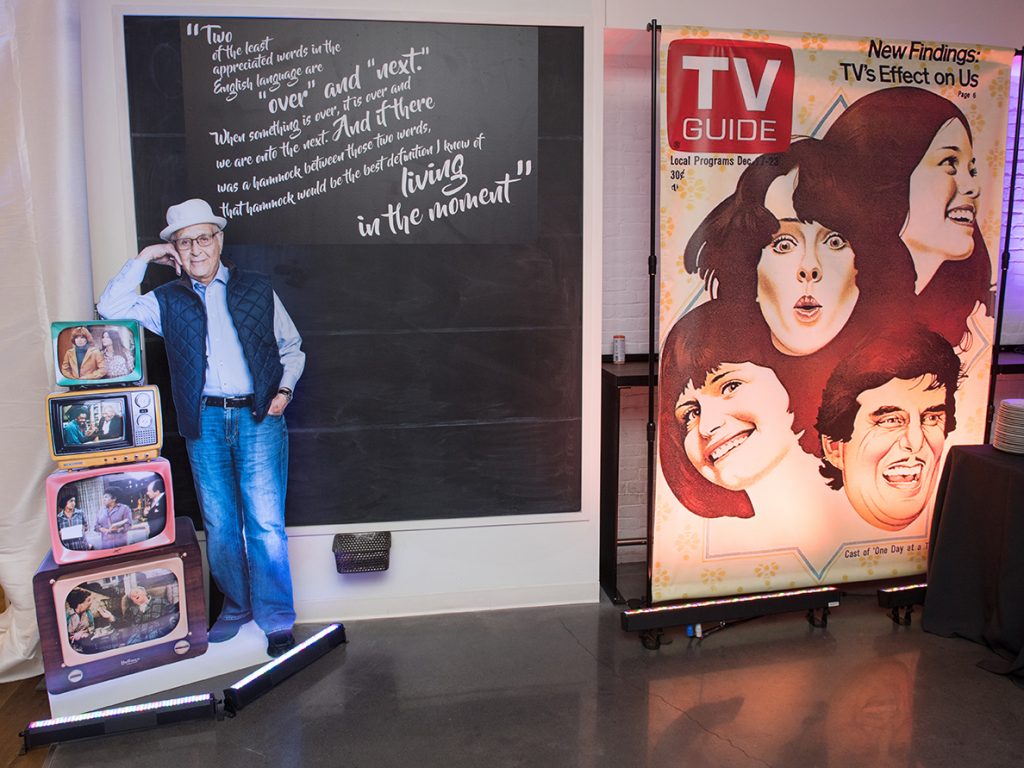 One of Lear's favorite sayings is from his grandmother. She would always tell him "geh vays," Yiddish for "Go figure." Lear says this was her way of expressing her gratitude for life and its joys.

One of Lear's favorite life lessons is "Live in the moment." In an interview with Insider, he said this lesson has gotten him through many hard times in his life.
One of the most important lessons that Lear tries to pass on to younger generations is: "Every man is my superior in that I may learn from him."
Lear considers himself the luckiest person in the world. "I want to know if there's anybody you know or heard of in the history of humankind more fortunate than I," Lear asked his Breakfast Thoughts audience. "Can't think of 'em, can you?"