Illustration by Monica Chu
Members of the Emerson community came together virtually over Zoom in March for the College's fifth Teach-In on Race, engaging around issues of race, self-care, and creating art in a climate of inequity and violence.
The annual Teach-In explores ways to combine leadership, critical thinking, culture, and activism through lectures, panel discussions, and keynotes. This year's Teach-In, "The Year of Living Dangerously: Equity, Self-Care, and the Pursuit of Justice," unfolded days after a White man killed eight people, including six Asian women, in attacks in and around Atlanta, and following a year when systemic racism has been brutally exposed by COVID-19 and shocking violence.
"Unless…conversation turns to action, the Teach-In becomes just another event to be checked off in a list of symbolic gestures. In the immortal words of James Brown, we are exposed as 'just talking loud and saying nothing,'" said Writing, Literature and Publishing Associate Professor Jabari Asim, who has organized the Teach-In for several years.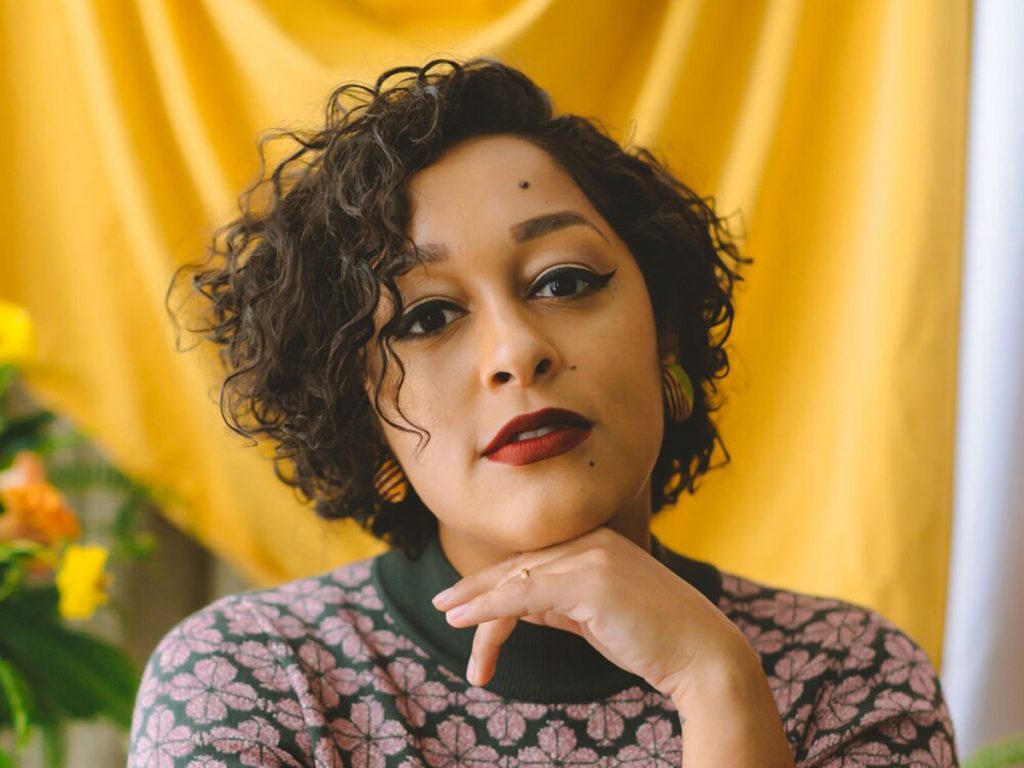 Dr. Eve L. Ewing, a writer, sociologist, and assistant professor at the University of Chicago School of Social Service Administration, was the keynote speaker for this year's Teach-In. Her poetry collection, 1919 (Haymarket Books, 2019), draws from a 1922 report, The Negro in Chicago, commissioned by the state of Illinois in the wake of racially motivated violence and uprisings during the summer of 1919. Each poem is a meditation on an excerpt from the document.
In her keynote speech, "1919 and Beyond," Ewing read several poems from the book; talked about the theories that underpin all of her academic, literary, and theatrical work; and participated in a Q&A with the audience, moderated by Boston Poet Laureate Porsha Olayiwola, a current Emerson MFA candidate.