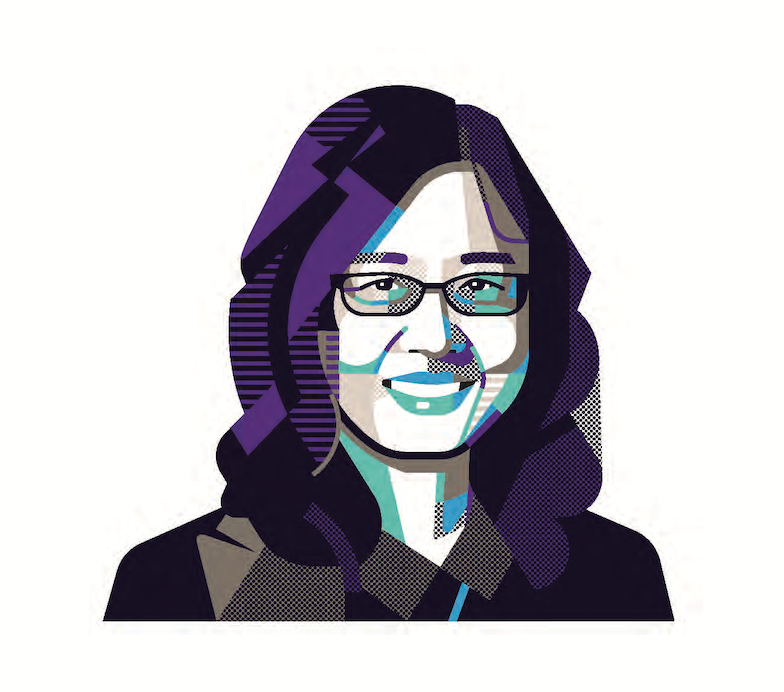 Seounmi (Katie) Han Youn is a professor of Marketing Communication, specializing in teaching research methods, advertising management, and cross-cultural consumer behavior. Her research interests focus on interactive advertising effectiveness, adolescents' online socialization and privacy, and consumer profiles for strategic segmentation in marketing communication. She has taught at Emerson since 2003.
1: What is your idea of perfect happiness?
Finding peace when facing adversity and giving thanks!
2: If you could study any field aside from your own, what would it be?
Fine arts—painting.
3: Whom do you most admire?
My late father. He inspired me by showing dedication to our family and integrity in the workplace. He also loved to travel and watch movies.
4: What are three adjectives you'd use to describe Emerson?
Entrepreneurial, engaging, and resilient.
5: Where is your favorite spot at Emerson?
The Walker 633 Lab. I have been teaching my favorite class, Research Methods, in this lab almost every semester since I joined Emerson in 2003.
6: Which words or phrases do you most overuse?
I will try it again tomorrow.
7: What do you consider your greatest achievement?
Receiving emails from my former students, who share their stories with me even after graduation.
8: What is your greatest regret?
I haven't had the chance to enjoy as many ArtsEmerson performances as I would like.
9: Who are your favorite writers?
Hermann Hesse and Ernest Hemingway.
10: Reading on a Kindle or other device: Yay or nay?
Nay. I love to hear the sound of turning pages when I read paper books.
11: If you could have dinner with one person—alive or dead—who would it be?
My dearest son, David, to celebrate his 30th birthday.
12: If you could have any superpower, what would it be?
Making everybody happy.
13: Coffee or tea?
Coffee in the morning and tea at night.
14: Beach or mountains?
Mountains. Watching the seasons change in the mountains is stunning.
15: Broadway or Hollywood?
I love both. Budget-wise, I get to enjoy Hollywood more often.
16: If you could spend 48 hours in any city around the globe, where would you go?
Florence, Italy. Renaissance art is so inspirational, imaginative, and experimental.
17: What song are you most embarrassed to love?
Bruno Mars' "Marry You."
18: You're stranded on an island. What three possessions would you not be able to live without?
Matches, knife, and a hammock.
19: What is your motto?
Work hard with passion!
20: What's the best thing about Emerson?
Respect for individuality.