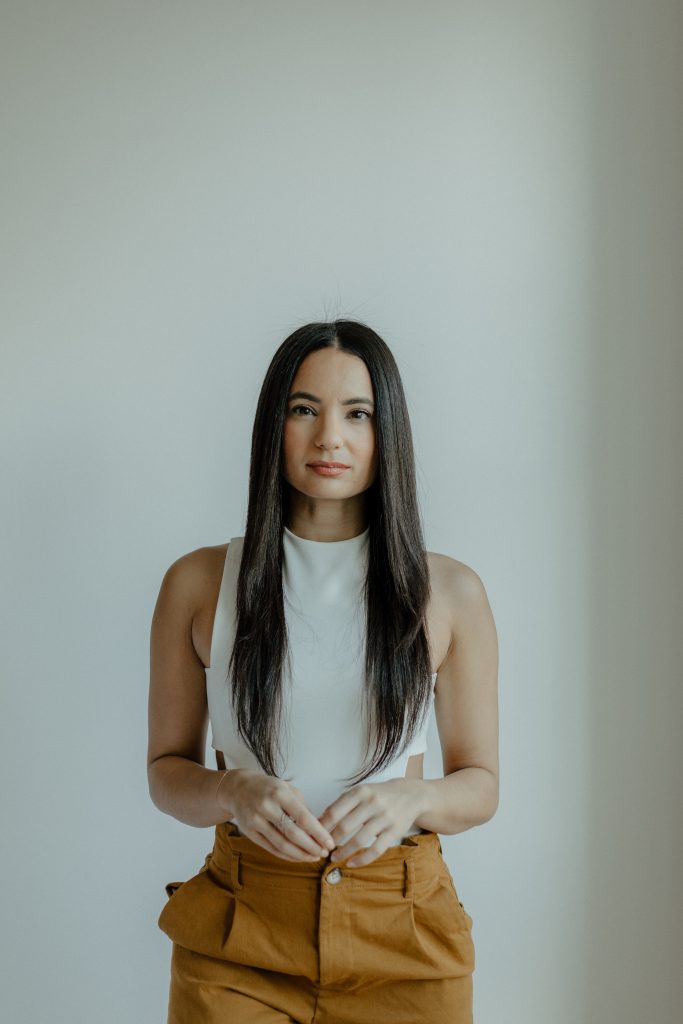 That's Pamela Zapata '10, founder and CEO of the influencer management and marketing agency Society 18, which focuses on multicultural, multiethnic content creators, brand partnerships, and digital strategy. Starting a business had always been something she'd wanted to do, but it wasn't easy without a roadmap, resources, or investments.
"Growing up, I knew I wanted to be a boss, but I didn't know what that looked like or how or even what environment that would take," she said.
Zapata grew up in a low-income family. Her parents immigrated to Lawrence, MA, from the Dominican Republic to give her and her sisters a better life. Values like working hard and giving back were instilled in her. Those humble beginnings would become a driving force that propelled her to succeed. "I feel like I've put a lot of pressure on myself as a first-gen American because my parents made so many sacrifices," Zapata said. "I knew I wanted to be successful and make my parents proud."
By her estimation, Zapata had as many as nine internships during her time at Emerson. At one point, she worked five different jobs while continuing her studies as a full-time Broadcast Journalism student. Along the way, she built connections and learned about what she did and didn't want to do with her career.
"If it wasn't for Emerson, I don't know if I would be where I am today," she said. "Emerson gave me the opportunity to try a lot of different things and I'm super grateful for that."
Through a speaker she met in class while studying at Emerson Los Angeles, Zapata was able to land an internship at E! Entertainment. After graduating, she worked at a number of companies, such as Ryan Seacrest Productions, Style Haul, and Sweety High, in roles focused on integrated marketing, strategy, development, production, talent, and casting. In 2018, Zapata relocated to New York and became director of influencer marketing at United Entertainment Group before becoming senior director of influencer marketing at Starpower, where she oversaw multiple campaign and casting influencer initiatives for beauty brands like Estée Lauder, Bobbi Brown, and MAC. While working at these agencies, Zapata noticed a diversity gap in the industry. Not only were people of color underrepresented as creators of marketing and advertising campaigns, but they also weren't getting paid the same as their White counterparts.
"With so many creators, particularly creators of color, there was so much money being left on the table. They were undervaluing themselves," Zapata said. "Someone needed to help and advocate for them.
The tiny voice inside her head telling her to be the boss, to fulfill that gap in the industry, grew stronger. Doubt also crept into her head. There were some logistics she needed to work out. She worried about being able to financially support herself. She worried about imposter syndrome. But spending some 60-70 hours a week grinding at an agency took its toll. Zapata knew she'd rather spend her time doing something she found more fulfilling. So she listened to that voice, saved her money, and started consulting with creators on the side, helping them realize their value.
"It gave me the confidence I needed," she said.
She quit her job in 2019 and started her agency. "There were a lot of tears, wondering whether I was good enough. 'Am I going to be able to do this? Am I going to be able to pay rent?' It was very scary," she said.
Within six months of launching Society 18, Zapata was earning a six-figure salary. She built a seven-figure business in less than a year. Her agency survived the COVID-19 pandemic and today it is thriving.
Society 18 represents more than 35 influencers and has helped them sign nearly 1,200 campaigns with brands like Sephora, Macy's, Disney, Amazon, and Target. The agency name itself is a reflection of what she strives to do: represent what society actually looks like. About 30 percent of her staff consists of Emerson alumni who once interned for her.
"Being able to see the difference in our clients' lives and helping them live out their dreams is so fulfilling for me," Zapata said. "Being at a place where brands and agencies will come directly to us to fulfill their marketing campaigns because they know our roster is diverse and representative of society has been very gratifying."
Now that she's accomplished her goal of becoming a boss, Zapata said the next chapter includes expanding her reach.
She aims to empower and coach more creators, spread awareness and grow her business, and create a podcast, among other endeavors. Finding more balance between work and her personal life (she'd planned to take a trip to Southeast Asia before the pandemic hit) is also something on her to-do list.
"When am I going to sleep? I don't know, but we're going to figure it out," she said.
Just like a boss.