By Erin Clossey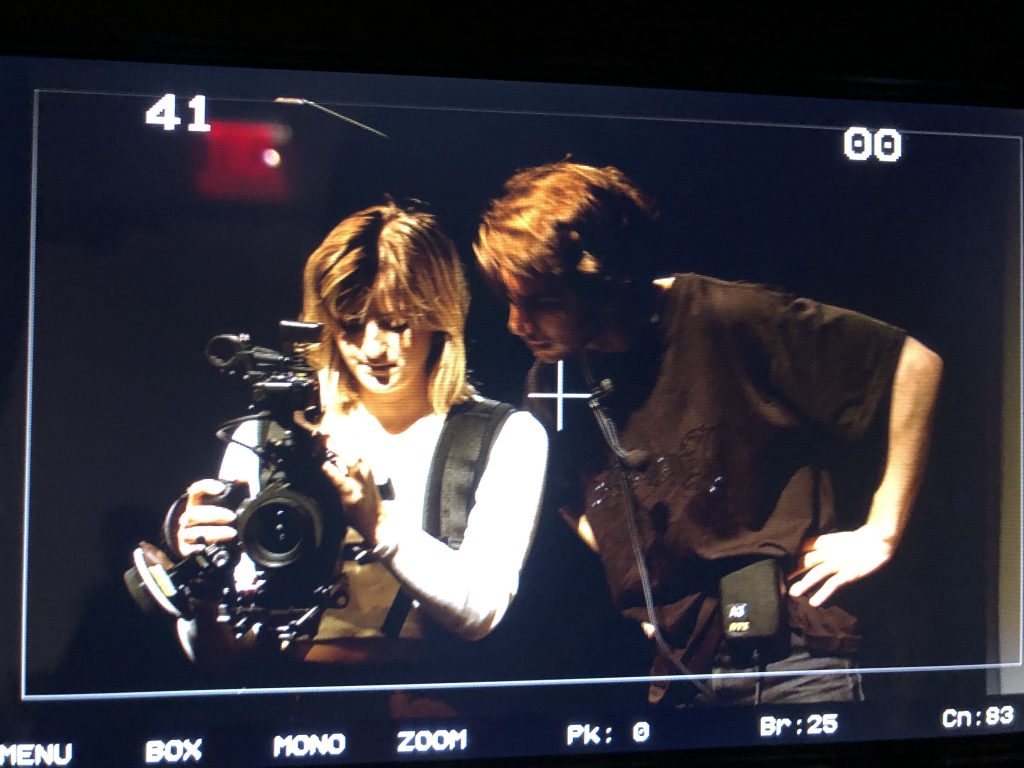 Two weeks after graduating from high school, as his friends in Los Angeles were just kicking their summers into gear, Isaac Harris '22 was "shipping off to Boston" to begin an international adventure that at the time, he couldn't fully appreciate.
Harris was part of the first cohort of students to enroll in the Global BFA in Film Art (GBFA): a unique dual degree program from Emerson and Paris College of Art (PCA) that combines filmmaking, fine art, and the liberal arts, spanning three countries on two continents.
Now, following a commencement ceremony in Paris in May, members of that original cohort are back in Boston for the last time this summer, putting the final edits on their thesis films, before heading off to put their singular—and singularly international—artistic vision into the world.
"I think [that artistic vision] shows in the movies that we've produced as a class in the last three years," Harris said. "There's a lot of experimental work. There's a lot of work that is questioning the structure of film and questioning the relationship of the filmmaker to the audience—a lot of really avant garde work, to use a French expression. If I had gone [solely] to Emerson, if I'd have gone to USC, my work would be totally different."
Vive la Différence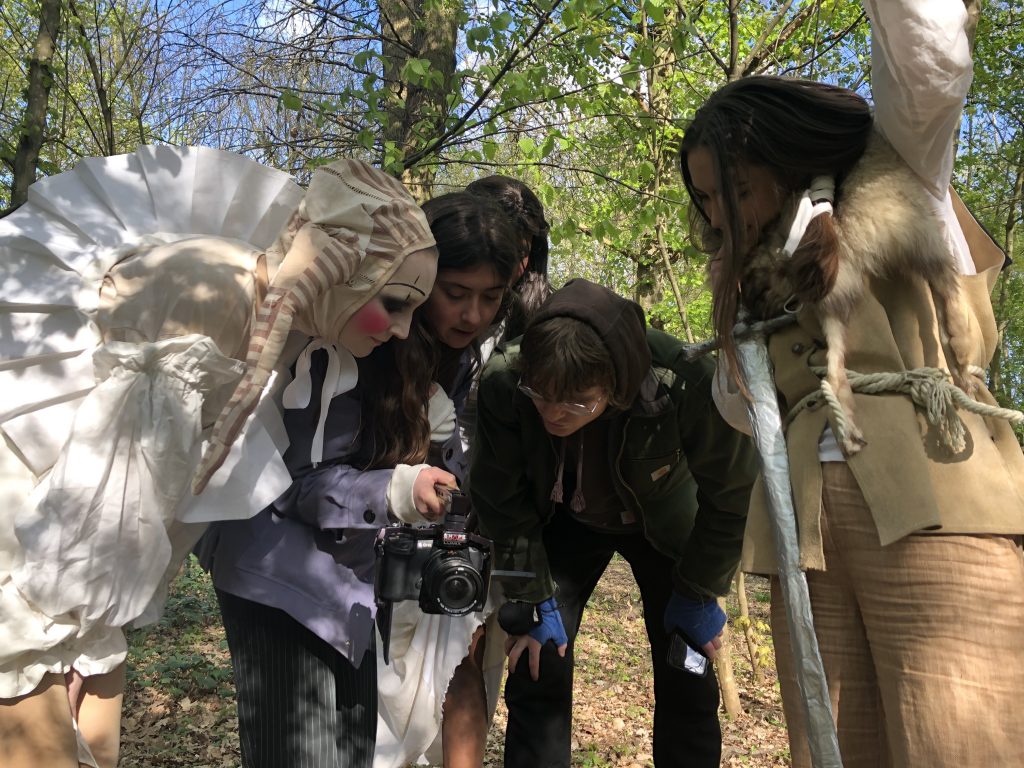 The GBFA, launched in the summer of 2019, condenses 128 credits of film and media production, history of art and film, media criticism, French language and culture, liberal arts, and various studio electives into three-and-a-half years of nearly nonstop classroom and creative work. Students receive BFAs from both Emerson and PCA.
The program begins on Emerson's Boston campus the summer after students finish high school and dives into introductory classes in film history and media production, as well as non-credited classes in production safety and acclimating to Boston (many GBFA students are international). Students return to Boston twice more—for their second summer and their fourth and final summer. Summer #3 sends them to Kasteel Well, Emerson's 14th-century castle in the Netherlands.
All three academic years are spent studying at Paris College of Art, a private fine arts school in the 10th arrondissement with US degree-granting authority and English instruction. There, surrounded by the photographers, painters, sculptors, designers, and creative minds at PCA—not to mention French media and the thrum of Paris itself—students begin to approach their work and their world with an experimental bent and a European accent.
"I think, in a lot of ways, they have a skill set that will let them go into the film industry now, with the added exposure of being able to network on the continent…and [get] exposure to curators, galleries, representation," said Emerson Professor Daniel Gaucher, director of the Global BFA in Film Art program.
Genesis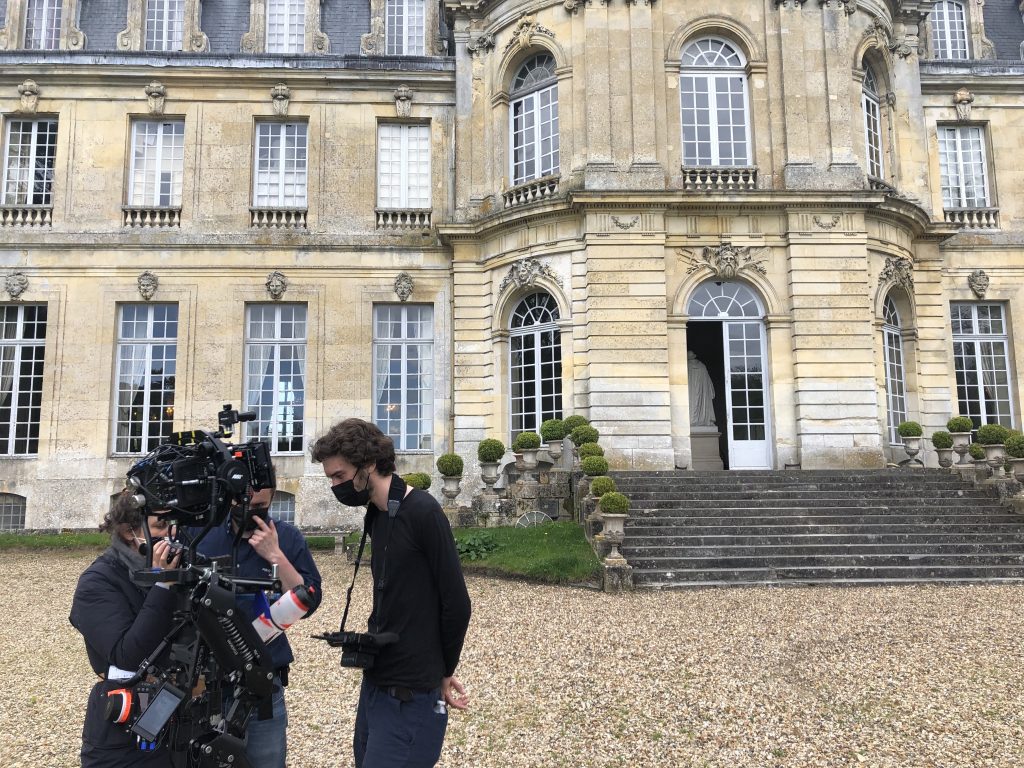 The partnership between Emerson and PCA, though complex, is rooted in former President Lee Pelton's vision of a "borderless campus," with students getting the value of an Emerson education, compounded by the intellectual and creative benefits of living and studying abroad. The Global BFA in Film Art was the first of three "Global Portals" Emerson currently operates with other institutions: Global BAs in International and Political Communication and Business of Creative Enterprises (BCE), as well as a combined BA/MA, with Franklin University of Switzerland; and a Global study abroad partnership with International College of Management, Sydney.
The GBFA also allows Emerson to utilize more of its Boston campus during the summer months, School of the Arts Dean Rob Sabal said. And, he said, the partnership enabled Paris College of Art to build a film department—a priority for PCA founder and trustee Reginald de Guillebon, a film lover and owner of an animation production company and the entertainment trade magazine Le film français.
"They were willing to make an investment in faculty and facilities that they needed," Sabal said. "So they see it as growth potential for them as an institution and tapping into a different population."
Building an innovative academic program with another institution in a different country meant that Emerson's team–including Sabal, then-Provost Michaele Whelan, then-Visual and Media Arts (VMA) Chair Brooke Knight, and VMA faculty–needed to develop a curriculum with PCA faculty and work with the New England Commission on Higher Education (NECHE) to obtain accreditation for the program.
Once the students applied and enrolled, they would need somewhere to live. In Boston and the Netherlands that was easy, with plenty of Emerson-owned beds. But European universities don't, by and large, provide student housing. Even first-years are expected to find their own accommodations.
"The role of the college in Europe is more of a do-it-yourself thing, whereas [in] the American model…the college considers itself its own little village," Gaucher said.
A team led by Dean of Campus Life Jim Hoppe and Tony Pinder, vice provost of internationalization and equity, set about finding housing in Paris for two dozen 18-year-olds from around the world. Their first year in Paris, all GBFA students live in Les Estudines République, an independently owned and managed student apartment building six Métro stops from PCA, housing students from universities across Paris. Their two subsequent years, students may opt to stay at Les Estudines or find a flat somewhere else.
The two colleges worked together to bridge the gap between PCA's quintessentially European hands-off approach to student life and Emerson's American-style suite of services and resources.
"That took some coordination between us and PCA, making recommendations and cooperating on how to leverage what each of us had," Gaucher said. In the end, "what became really important was orientation itself."
During their first summer in Boston and their first year in Paris, students are taught a whole slew of independent living skills, including how to budget money and time, open a bank account, buy groceries and cook simple meals, and, eventually, find and rent an apartment. Although PCA classes are conducted in English, students also learn basic French to help them navigate the city beyond PCA's walls.
Opportunity and Illumination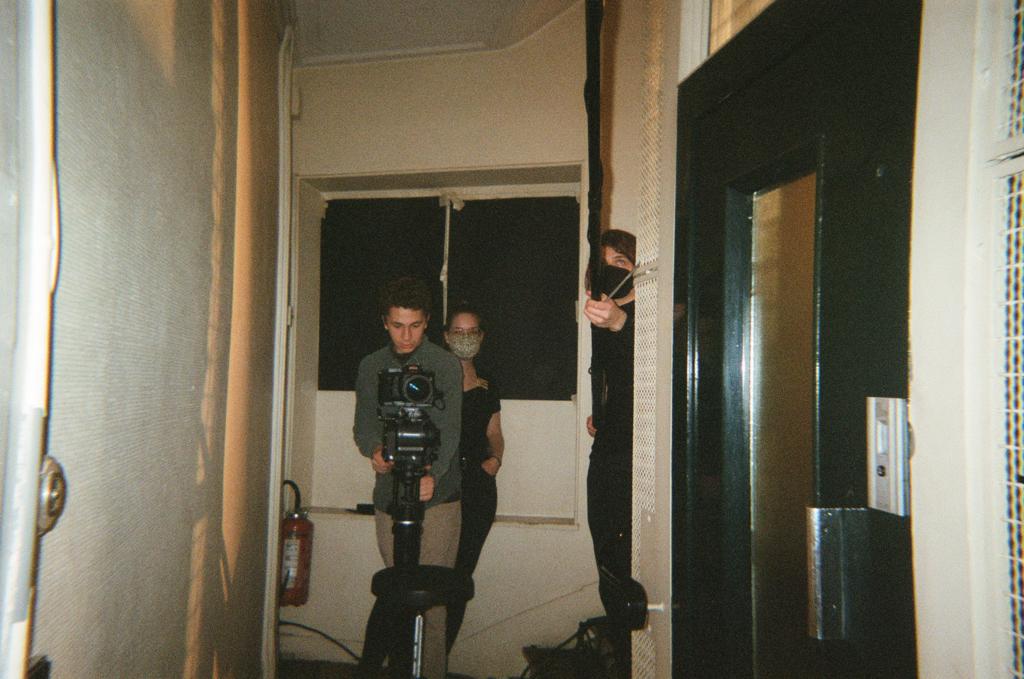 The independence students experience in Paris extends to the classroom, said Samantha Garzon '22, one of 15 students graduating from the program this summer. Emerson faculty tend to be more encouraging and helpful with logistics or individual assignments. PCA faculty are harsher critics of creative work and let students figure things out on their own, she said.
"They really just expect you to do everything, and that's how you learn," Garzon said.
"We tell new kids who are applying, 'If you can't motivate yourself, then you probably shouldn't be in this program.' Nobody's knocking down your door. You're not living in dorms; you live on your own," said Mirabel Connor '22.
"But if you want to do the work, there's every opportunity available to you," Connor continued. "Obviously, Paris is one of the film hubs of the world, and [you will get] to know other film people. I remember the first time that I realized I was the only American in a room of all my classmates and peers, and I was like, 'That's amazing!'"
Not only do students at both Emerson and PCA have access to all the equipment they could need to create art, when they need it, but they have a number of options to network, freelance, or intern while they're in the program.
PCA runs a cinema club that invites filmmakers and film artists to meet with and speak to students, said Harald Hutter, chair of Film Art at PCA. Gaucher took students to the Clermont-Ferrand International Short Film Festival in central France, which Gaucher said was a great bonding experience, as well as a great learning opportunity. Faculty take students to museum and gallery openings where they can network, and GBFA students have collaborated with students from other PCA departments—most notably the Fashion Department—on projects, Hutter said.
For instance, Harris was one of the GBFA students who shot a video for a fashion designer, despite having little interest in fashion. He was also cinematographer on a couple of young directors' "passion projects." "I never had a proper internship in Paris, but I feel I was getting a really solid amount of experience on set," he said.
And in the classroom, Harris said he was experiencing a whole new way of looking at film. He took a class called Film Essay, which he thought was going to teach them film criticism and writing about film.
"It was actually exploring this genre called film essay that I had never really heard of. That totally opened my mind to this new quasi-documentary style, where it's sort of a self-portrait and it's sort of an analysis of a theme," he said. "We had great discussions and that was a class that…if I was on a certain path, then that class was definitely a light illuminating another path that I didn't know was there."
A Plot Twist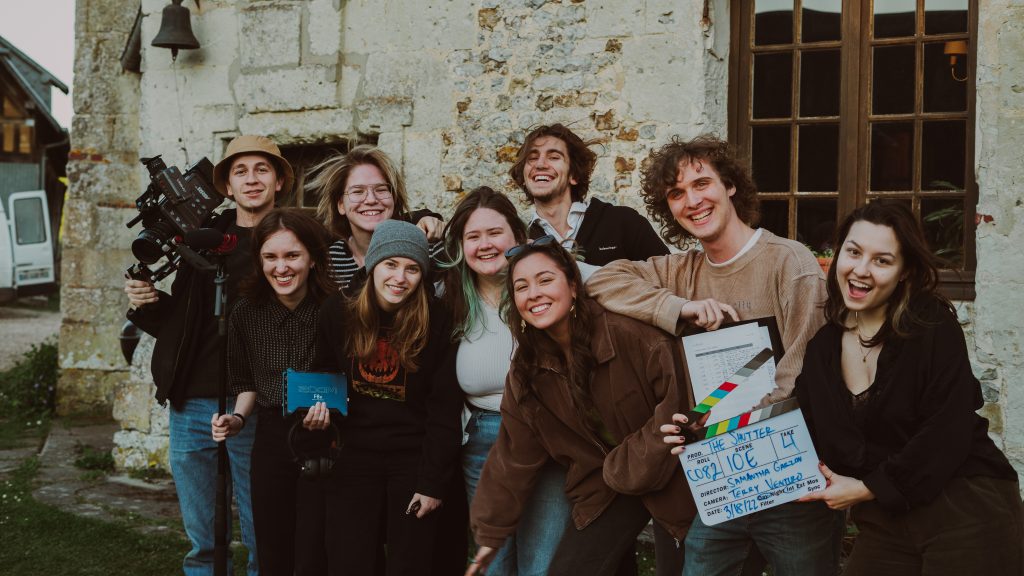 In Spring 2020, students in that first cohort were just starting to settle into la vie parisienne when COVID sent them back to their far-flung homes. Not only was their cultural immersion interrupted, but their entire course load had to be re-engineered.
The GBFA curriculum is very tightly packed and precisely designed. There are electives, but for the most part, students within a cohort progress together, taking the same courses in the same order. Many of those classes involve filming on location using PCA-provided equipment.
When the pandemic forced everyone home, all classes had to be taught over Zoom, meaning anything that needed to be in person or required equipment had to be postponed and other courses slated for later in the curriculum moved up, Sabal said. In addition, the schools needed to figure out how to teach students scattered across multiple time zones.
Students didn't go to Boston for their second summer, and the group that returned to Paris in August 2020 was significantly smaller than the one that arrived in August 2019. Some had difficulty securing visas to return to France; others had taken a leave of absence. A few maybe would have left with or without COVID. The first cohort, which had started out with 24 students, will graduate 15.
"So, we're just graduating our first class, but we were all over the place trying to get them through [to graduation], and I'd say we're just finally now seeing the program as it was really intended," Sabal said.
Fin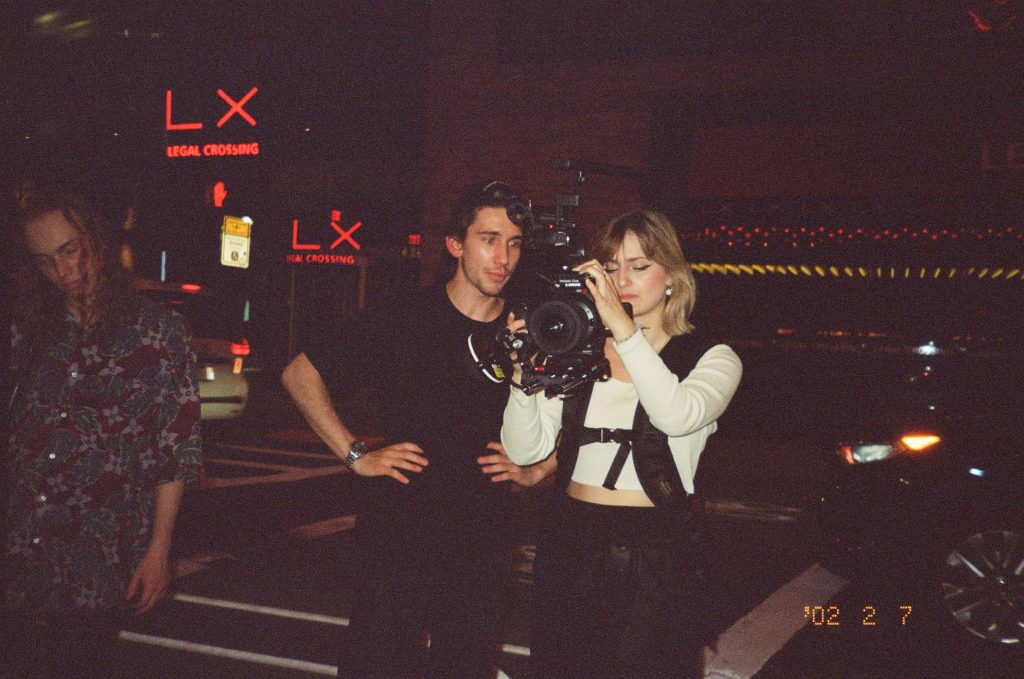 Hutter said he's been "completely blown away" by some of the films students have been producing within the program. There were a few animated shorts that were especially impressive (animation, a French specialty, is one area where Sabal said he'd like to see the program grow), and a "very, very evocative and very, very solid" narrative film from a Chinese student about his experience with COVID.
"So, beautiful, beautiful pieces of filmmaking coming out, both in terms of the more experimental films, but also more traditional narrative films," Hutter said.
Connor went a more traditional documentary route for her BFA thesis. She traveled to Thailand to shoot a film about women who practice muay thai, a combat sport that combines aspects of boxing and Asian martial arts.
Despite discovering that documentary is the right genre for her, Connor said she'd like to see the program lean even more experimental.
"I think the academic advantage in Paris is you get to take a bunch of other types of art classes and…take…electives in all sorts of areas and blend them all together," she said.
Sabal said when they created the Global BFA in Film Art, they assumed they would attract essentially fine art students who wanted to use film and photography as their medium. Many students in the early cohorts at least, have been interested in developing a unique perspective and a singular voice, but they're looking to carry that over to the studio and back lot, as opposed to the gallery.
But that doesn't negate the GBFA's strength and distinction.
"I think the idea is to really be engaged in a deep artistic practice in a fine arts setting, and being influenced by fine arts and the generative ideas that come from being in a fine arts program," Sabal said.