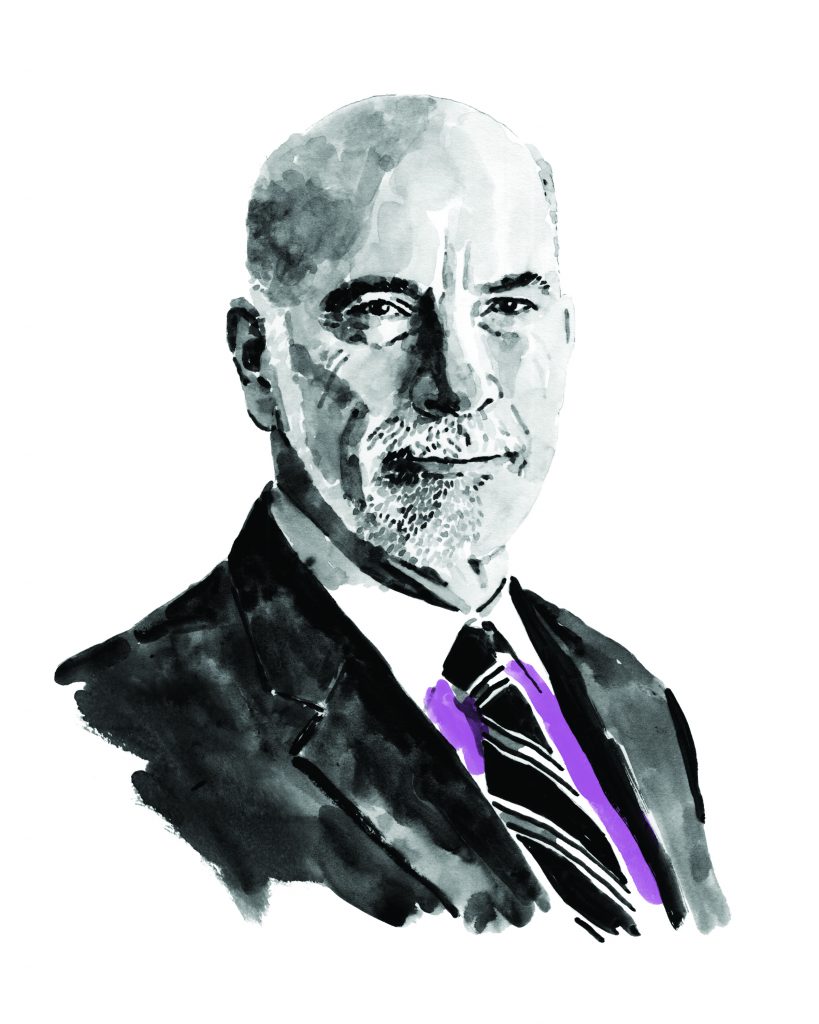 In 1954, when asked what was the most important thing he'd learned in his lifetime, Robert Frost, age 80 at the time, an- swered, "In three words, I can sum up everything I've learned about life: It goes on."
That notion seems particularly apropos to Emerson at this moment.
As the search continues for the College's next permanent president, the institution has marched on with a number of notable successes.
Emerson continues to be in a strong financial position and, based on our successful enrollment numbers, is in high demand. This fall, the College was ranked #7 in Best Regional Universities (North) by U.S. News & World Report, and again made The Hollywood Reporter's list of Best Film Schools at #6. Our curriculum is ever-evolving to meet the needs of students. Beginning next fall, we will offer two new multidisciplinary majors—Media Psychology and Health and Social Change—and the Comedic Arts program has just launched a program-specific semester in LA.
During FY22, Emerson was awarded $2.4 million in external grants for research projects and initiatives, including a $100,000 grant from the Cummings Foundation in support of the Emerson Prison Initiative.
The Office of Internationalization and Equity partnered with Institutional Advancement and Communications, Marketing, and Web and Digital Services to organize its first-ever large-scale giving campaign in November for three newly created funds. We received a six-figure gift this summer, the first major gift toward the Internationalization and Equity Fund, from a generous parent.
Indeed, over the last year—and in my 38 years at Emerson— I have witnessed the College grow and improve by every measure: the strength and depth of the faculty and staff; the breadth and relevance of our curriculum; the quality and diversity of the student body; the currency and utility of our facilities and technology; and the institution's overall focus, stability, and resilience.
Now, as we prepare to transition to new leadership in the months ahead, I know that Emerson will have even more accomplishments and milestones to celebrate.
William P. Gilligan
Interim President