How Film Festivals Are Critical Not Just to Films and Filmmakers, But Also to Our Society
Cannes. Toronto. Sundance.
Screening a movie at prestigious film festivals like these can build hype, sell films, and sometimes kick-start an awards season frenzy. In March 2022, the South by Southwest Film Festival blazed back after a couple years of COVID shutdown with the premiere of Everything Everywhere All at Once. Directed by Daniel Kwan '10 and Daniel Scheinert '09, the film's buzzy premiere helped build momentum. It marked the beginning of an unexpected awards run that resulted in 11 Academy Awards nominations, the most of any film this year, and 7 wins.
That's the power of film festivals on a grand scale. Closer to home, maybe even in your own backyard, local film fests are where you can often find some of the most exciting work and talent. Seeking out films focused on social impact narratives? Head on over to the Arctic Film Festival, the northernmost in the world. If island life is more your style, check out the 21 Islands International Short Film Fest in New York. From comedy to horror, documentaries to animation, there are thousands of film festivals worldwide that may not command
the media attention of, say, Toronto, but are no less potent. In some ways, maybe even more so.
Local, subject-specific, and independent film festivals offer opportunities to network, highlight emerging auteurs, engage the local community, and celebrate diversity, among other benefits. Those are some of the reasons Emerson offers its own film festivals, both in Boston and Los Angeles.
"Cinema exhibition…is central to the whole ecosystem [of film]," said Anna Feder, head of film exhibitions and festival programs at Emerson, who teaches a course at the College on cinema exhibition, one of very few such courses in the country.
Emersonians have a strong presence at festivals worldwide, both on screen and in the programming of fests themselves. Attending these festivals gives audiences an opportunity to experience movie magic and gain insight into new worlds and experiences—viewpoints that some people might not be exposed to otherwise. And it's that transformative moment, when you experience an emotion in reaction to the moving images on screen, that makes film festivals as timeless as they are necessary. This is particularly true for budding filmmakers.
Feder said an effort is underway to help create and foster cinema culture among students. "How do we as exhibitors…make the case that this is part of their education—to see films in community, to think about what it means to put your work on a big screen for an audience."
BUILDING COMMUNITY
Two years after graduating from Emerson, Ben Fowlie '03 had an idea to start a film festival in his hometown of Camden, ME. He didn't want to go the traditional entertainment route and trek out to LA. While touring with his band, he and his bandmates organized a record company. He documented life on tour and worked on live visuals. Buoyed by the entrepreneurial spirit of those experiences and inspired by Camden's rich history of supporting the arts, he decided to launch the Camden International Film Festival (CIFF).
It was a risky move. Located in Maine's MidCoast, Camden's population hovers around 5,000. The closest major airport is a couple hours away. Building a festival focused exclusively on documentaries didn't seem like a slam-dunk move. But Fowlie's efforts paid off.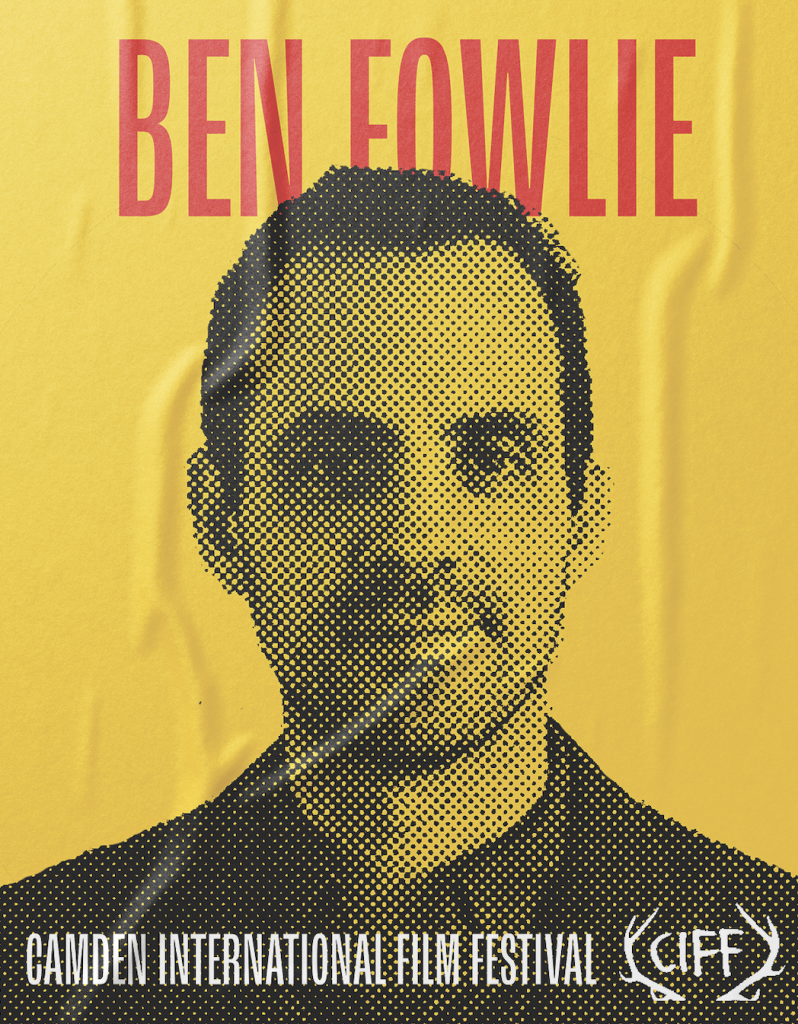 In September, CIFF will celebrate its 19th edition. It's one of the world's only small town film festivals focused entirely on documentary film. At first, the picturesque Maine coast was seen as a challenge for gaining an audience. Not anymore.
The sense of location that we exist in is perfect for the type of nurturing that we're trying to develop for the artists," said Fowlie. "We have venues that we've built out that are in boat barns. When you walk out, you're literally right on the Atlantic. That changes your experience to be able to talk about film in an environment like that."
CIFF's core community has helped the festival grow over the past 20 years as new audiences come to engage in critical dialogue. A number of collaborations with educational institutions, including the University of Maine, has helped. Feder has brought Emerson students to Camden in the past.
"We look at our educational partnerships as the first kind of artist development program we have," said Fowlie. "Just getting to the festival, connecting to filmmakers, sitting in masterclasses, running wild—you see what it takes to start formulating the language that's necessary to be able to pitch your work."
To further support filmmakers, Fowlie founded the Points North Institute, which now produces CIFF and offers a number of fellowships and artist programs to nurture a new generation of creators. As Fowlie looks to the future, he's excited about engaging with audiences again in the wake of COVID and believes film festivals are as vital as ever.
"With every art house that closes down in New York or other cities, festivals play a much more integrated role in the distribution of independent film. We'll never be a distributor, but we are one important rung in the ladder of building and maintaining audiences interested in breaking away from the algorithmic approach and trying to find work that is singular and visionary," he said.
UNTOLD STORIES
When Lisa Simmons, MA '17, helped start the Roxbury International Film Festival in 1999, it was because, despite being one of the largest metropolitan areas in the US, Boston lacked a vehicle to support independent filmmakers of color and films celebrating diverse experiences.
"These are stories that are so often untold, that you never see in mainstream media," said Simmons, artistic and executive director of Roxbury. "When you live in a world where you're marginalized and part of an underserved population, I think it's really important to make sure that we are—everyone is—uplifting those voices and supporting those filmmakers."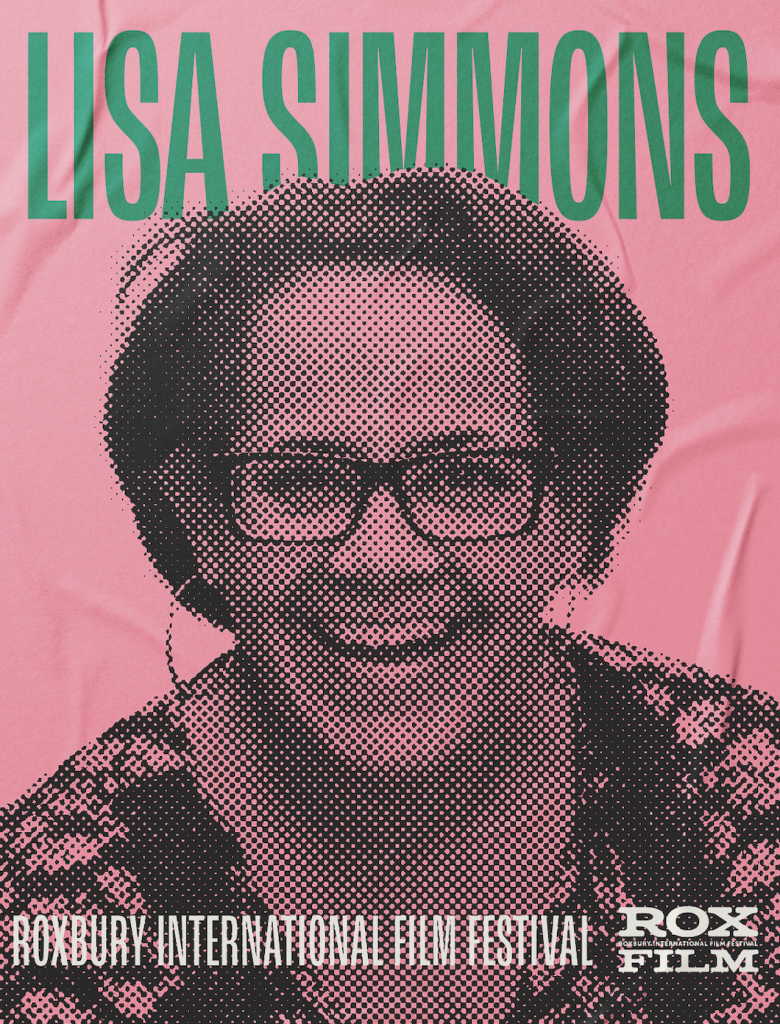 Now, Roxbury is the largest festival in New England that celebrates people of color. Since its inception, the festival has welcomed over 40,000 attendees and screened more than 750 films. It is a Black, women-led, volunteer-run festival that runsfor 10 days every June.
"It's a labor of love. It's sort of my side hustle, but I just don't get paid for it," said Simmons. "That's okay because I'd rather raise the money for the festival, for filmmakers' fees, to pay people who are helping and doing the work."
As someone who has gone the festival route with her own work, Simmons said screening a film and having audiences respond is her nirvana.
"It's hard to make a movie. I don't care whether you're making a three-minute short or a three-hour feature. It's hard and people should get recognized for that," said Simmons.
As Roxbury prepares to celebrate its silver anniversary this year, it has plans to invite back alumni filmmakers to honor their work while continuing to uplift filmmakers of color. Simmons is also helping to raise money for a film fund.
"We have an obligation to provide an opportunity to exhibit and help push the envelope to distribution if that's at all possible for these voices to be heard," said Simmons. "We get bombarded every day with all of these negative images of people of color and so rarely are we able to see these inspiring stories. Our film festival aims to do that."
A HOLLYWOOD MOMENT
Nicole Castro '01 first met Theo Dumont, a PR management executive, at a brunch. At the time, Dumont and Daniel Sol, a producer, had recently launched the HollyShorts Film Festival. It started in a 25-seat theater. Castro wanted to help. She started as a volunteer, then brought forth a bunch of ideas to help improve the festival, becoming the glue between Dumont and Sol and the logistical arm to their creative ideas. The next
year, she helped run it and the festival has only grown since.
"I didn't even know anything like this existed before," said Castro, managing director of HollyShorts. "There are
people out there with short-form content that you may not see anywhere else. You don't have to have $80 million and make a blockbuster film in order for your work to be compelling and visually beautiful and interesting and make you feel. Sometimes, all you need is a few minutes."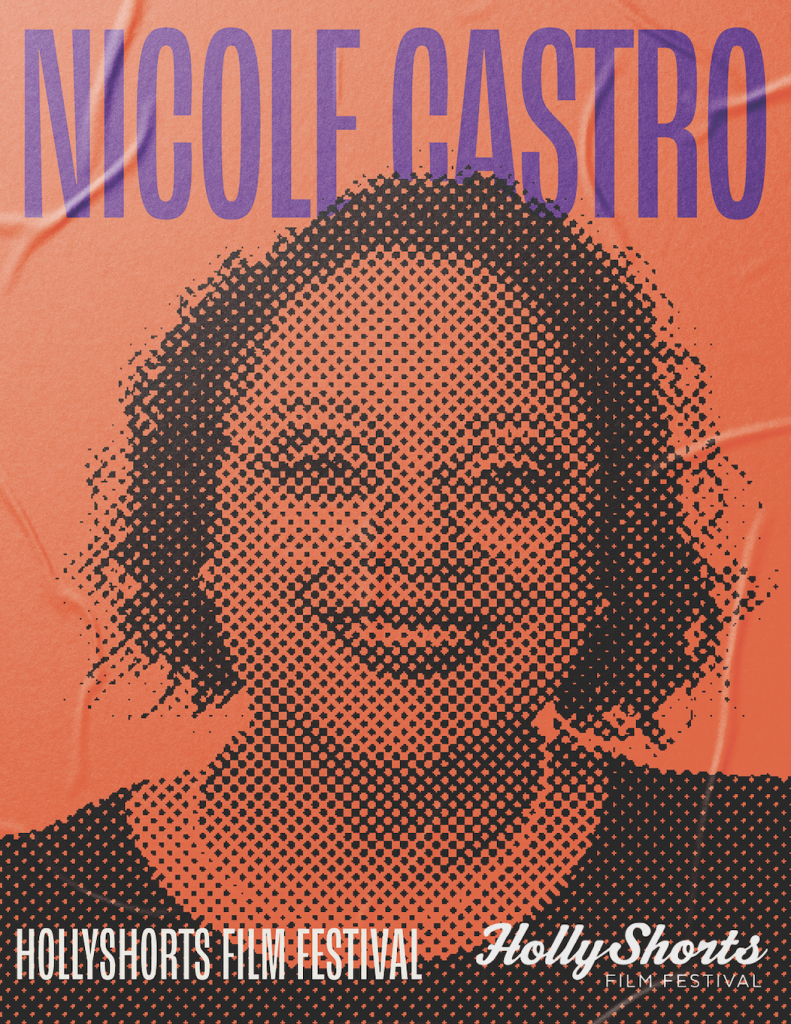 Now in its 19th year, HollyShorts receives around 6,000 short film submissions. Across 10 days, it screens around 410 films. As an Oscar-qualifying festival, winners of HollyShorts' top prizes become eligible for nomination at the Academy Awards. Several have been nominated and won. Every time a film screened at HollyShorts goes on to win an Oscar, it's exciting for Castro. "You would think it's us up there," she said.
For some filmmakers, the festival is their first chance to screen a film in Tinseltown. The first time HollyShorts held its opening night at the TCL Chinese 6 Theatres was a pinch-me moment for Castro.
"This is the quintessential Hollywood moment for these filmmakers, where they get to sit and watch their films right in the heart of Hollywood," said Castro. "We're a platform for independent filmmakers, so to watch them have these Hollywood screening experiences is incredible."
In addition to the festival, HollyShorts provides other opportunities for filmmakers to get seen through networking events, panels, and a monthly screening series. Castro says HollyShorts seeks to elevate filmmakers and give them exposure that they wouldn't have otherwise. She wants filmmakers to walk away from the festival feeling inspired, with new contacts, and even friends.
"Some people get disillusioned with 'Oh, you see the same types of films over and over again.' Come check out short films. You've got music videos, web episodes, TV episodics, documentaries, typical genres, comedy, drama, international films. There's something literally for everybody," said Castro.
No matter if it's screening shorts or documentaries, independent films or big blockbusters, Castro, Simmons, and Fowlie agree that there is something magical about a film festival—both for filmmakers and audience members alike.
"Film festivals bring you in and take you to places where you never knew you wanted to go," said Simmons. "When people come out of a theater and are like, 'I had no idea.' Well, now you do. Film just has a way of doing that."